Department News
End of Semester Events for Students
11-30-2022 (Updated 12/2/22)
From: Isaiah Surbrook (Email - Edited)

As is the Herff College tradition, we will have popcorn available on the EA 3rd floor M-F from ~9am – 4pm until the last day of finals.

If you need a mental break, we have some fun crafts on the EA 3rd floor you can do and take with them.

For the last event of the semester, we will have Gibson's Doughnuts and Coffee available for students on the first day of finals (12/2/22), starting at 7:45am until we run out of doughnuts. Look for the table on the 2nd floor at the junction of all the EA buildings.

Lastly, on study day, any updates with the tutoring schedule, and it will be posted HERE.


Welcome
11-30-2022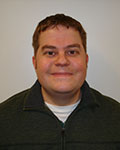 Please join me in welcoming Greg Geske, our new Local tech Support Provider (LSP) to Herff College. Greg has been with ITS on campus for a number of years, working over in Business and Finance and is transferring over to Herff College as of Dec 1.


Maker Space Design Lab (ET236)
11-17-2022
The Maker Space/Design Lab in ET236 will be closed on 12/12/2022 (to move it to a new location for next semester). Make sure that you have finished any projects that require access to ET236 by that date.


Power Outage
12-7-2022
The Power will be out in EA and ES on Jan 7 (Sat) from 7am till aprox 2pm. Since this is during break it will not effect classes etc.


UofM Majors that pay the most
11-8-2022
From: Commercial Appeal (Oct 9, 2022)

In the article "Want a big paycheck? These University of Memphis majors pay the most - and least" by Becca Wright it was stated that the five highest-earning bachelor's degrees offered at the UofM were:

Mechanical engineering: $71,690
Electrical, electronics and communications engineering: $68,655
Computer engineering: $68,033
Engineering technology: $64,943
Civil engineering: $62,591
The lowest-earning bachelor's degree made $22,882.
Tigers SmartStart – Easy Access to Course Materials
10-10-2022
From: Division of Business and Finance

Beginning Spring 2023, UofM's Tigers SmartStart program will provide undergraduate students access to all required textbooks, lab manuals, access codes and electronic book versions in a convenient bundle before the first day of class.

Through a partnership with Barnes & Noble College (BNC) and their First Day® Complete Program, Tigers SmartStart allows undergraduate students to receive required course materials for all classes at a rate of $24 per credit hour, regardless of how much each textbook or digital access would cost to rent or purchase separately. This program will save students, on average 30%-55% on the cost of course materials during their undergraduate career!

The charge will be applied to the student's account at the time of registration. The UofM bookstore provides each student with a convenient package for physical books, and digital materials and access codes are automatically populated to students' courses in Canvas.

While this program is expected to ease the process of obtaining required course material and lower overall costs, students have the option to opt-out of this program on a semesterly basis should they determine it to be in their best interest to do so.

Tigers SmartStart is a part of UofM's commitment to access and affordability for all students. Similar programs across the country have shown improvements in student success and retention by ensuring students have the resources needed to thrive academically.

To find out more about Tigers SmartStart visit https://www.memphis.edu/auxiliary/smartstart.php to find answers to frequently asked questions [including how to opt out] or email alowe@bncollege.com

For more information about BNC's First Day Complete, visit www.bncollege.com/academic-solutions/first-day-complete/.


Tau Alpha Pi
4-19-2022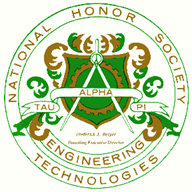 We are proud to announce this year's Tau Alpha Pi Engineering Technology Honor Society's Inductees:

Mohammad Abdelrahim, Erin Blake, Kasen Clay, Michael Floyd, Robert Glover, Madelyn Griffin, Imani Kimbrough, Ivory Mayorga, Megan McFaul, Hunter Mcwilliams, Rameez Mirza, Joshua Sloan, Michael Smith, Tony Tang, and Chandler Wall

These students represent the upper 10% of all Engineering Technology Students.

Please join us in congratulating our latest Honorees.