Department News
Website - Getting Ready for Spring 21
11-30-2020
I am working on getting ready for the Spring 2021 Term including creating class websites and other updates.

Due to this, there might be interruptions to access or broken links on class websites.

Please note that class websites and feedback for assignments for Fall 2020 semester classes will be taken down by the end of Dec. If you wish to keep your assignment feedback, please download it before that time.


2021 Spring Classes and Spring Break Modifications
11-23-2020
From: email

From the outset of the COVID-19 outbreak, our decisions have been guided by empirical evidence, timely data, our identified institutional values and the health and safety of those on our campus. We have also used surveys to students and faculty to gauge their priorities and perceptions as we proceed.

View Student Survey Results
View Faculty Survey Results

Spring Classes
We continue to monitor the external conditions carefully, but our experience this fall – and that of other universities across the country – has shown that it is possible to conduct face-to-face classes safely with the proper safety precautions and guidelines as long as community conditions permit. Recently completed surveys show that many of our students value face-to-face instruction and that many faculty members will offer their courses fully on-ground or in a hybrid format this spring. We also know from past experience and from the surveys that there are faculty and students who prefer the online format in any semester and that the number of faculty and students who are planning for their course schedules to be fully online or remote this coming fall has increased significantly in the face of the ongoing pandemic. Hence, you will see that we have robust face-to-face and remote offerings for the spring and hope that community conditions in January will allow us to offer both formats as planned. Please register soon to maximize the opportunity to choose the times and formats that best fit your needs and priorities.

Spring Break Modifications
Based on data and the feedback from faculty and students, we will be modifying our spring break schedule this coming spring. The University of Memphis will not have the traditional week-long spring break this year in order to reduce the likelihood of significant spread as a result of travel. Instead, we will have a two-day wellness break on Monday and Tuesday, March 8-9, and another two-day break on Thursday and Friday, April 8-9. The final class day will be Tuesday, April 27, followed by two study days with exams beginning on Friday, April 30.


Scholarships for Spring 2021?
And yet more incentives to register early for Spring 2021?
11-23-2020
From: Div of Buisness and Finace

The University recognizes that our students and their families continue to face challenges created by COVID-19. We remain committed to doing all we can to support our students during this time. Having the flexibility of paying for student tuition fees over time, through the payment plans offered by the University, has been key to many of our students and their families. In light of this, the UofM will issue a full refund of payment plan fees to students who enter into a payment plan by December 31, 2020. Additionally, those who enroll in a payment plan by close of business on January 11, 2021, will receive a 50% refund of payment plan fees.

We encourage you to register for your classes early and take advantage of the many financial incentives being offered to you. Additionally, with the above offer, you can be assured that you do not risk being dropped from your classes for non-payment if you take care of your University business by the said deadlines.

If you have questions, please contact the Office of Student and University Business Services at 901.678.2712 or usbs@memphis.edu.


More incentives to register early for Spring 2021?
11-13-2020
Now is the time to begin preparing for the spring semester, and you can take these simple steps to plan ahead. Register by Nov. 18 for the best access to class offerings and for new registration incentives.

Spring 2021 Incentives


The University of Memphis will refund the $50 per credit hour online fee to students enrolled in any UofM online course (MXX) for spring 2021.
Ten students will be selected from each classification (freshmen, sophomores, juniors and seniors) to win a free class (valued at $1,200 maximum).
Five students will be selected from each classification (freshmen, sophomores, juniors and seniors) to win a $500 textbook voucher.
All students are eligible for the $50 per credit hour online fee refund, and there is no deadline. The UofM online fee is $50 per credit hour (a 3-hour course would allow students to save $150). Registration by Nov.18 is the only requirement for eligibility for the free class and textbook voucher. The winners will be selected at random. Selected students will be notified via their UofM email address by the first day of classes for the spring 2021 semester.
For more details about registering for classes, visit
HERE
.
Want a Scholarship for Spring 2021?
11-11-2020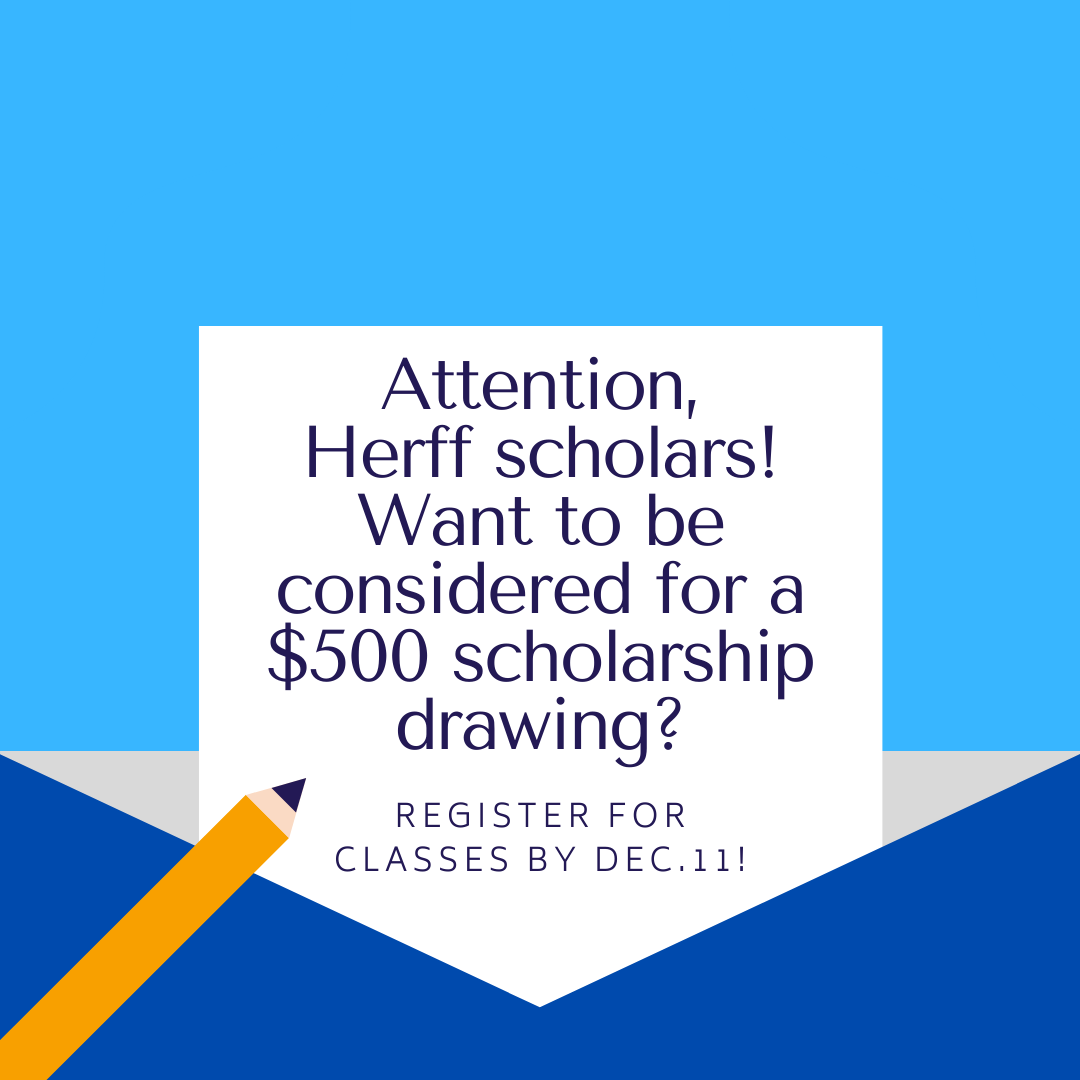 On December 12th, the Herff College of Engineering will hold a drawing of ALL engineering students who have REGISTERED for classes and award a $500 scholarship to one lucky, proactive student. This award will go towards their spring semester tuition.

Again, the only requirement to be considered for this scholarship is you MUST be registered for classes by December 11th. Contact your advisor ASAP if you haven't been approved to register for classes yet!


DUO Two-factor Authentication Required for Students
11-20-2020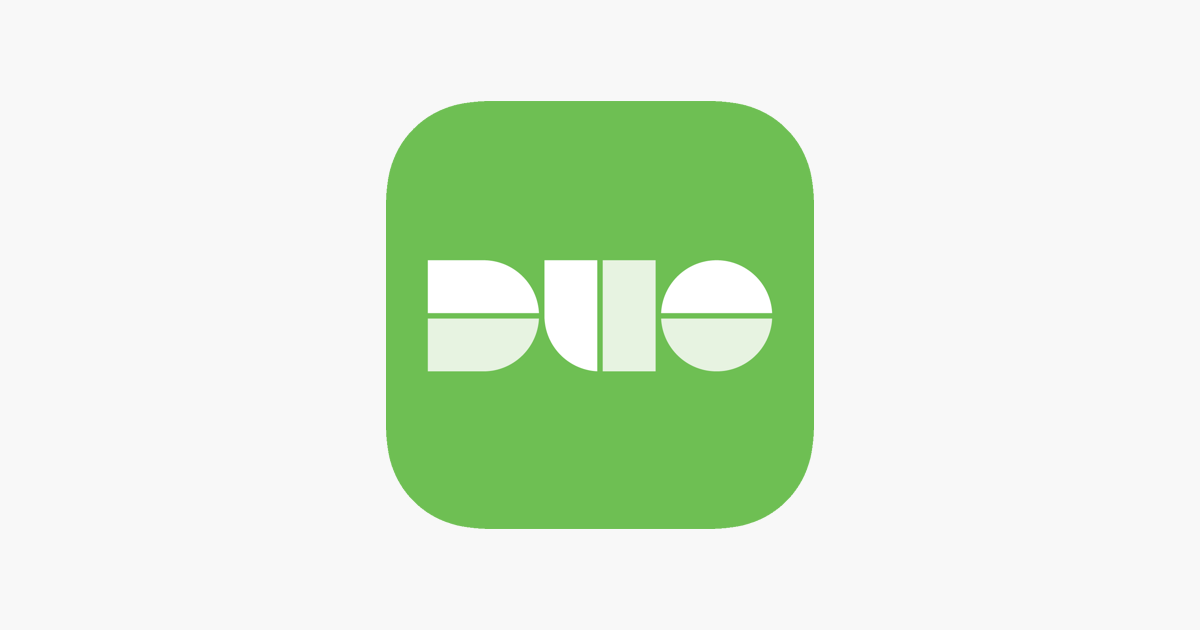 Two-factor authentication provides an extra layer of security on your account in case the password is stolen or guessed. It works like this: after entering your password, you are asked for an additional means of identifying yourself using a notification sent to your phone (or separate device) through an app or a phone call. That way, if your password should be compromised, the hacker still wouldn't be able to access your account.

At UofM, we use an application called Duo for two-factor authentication. Students are encouraged to sign up for this service before January 2021 to become acquainted with the service. Duo authentication will be required for all students starting on January 25, 2021. On February 1, 2021, the requirement for Duo two-factor authentication will be enforced for all University accounts. Duo has been required for all faculty and staff since February 2019.

For more information and to sign up, please visit the University of Memphis DUO website.


November Graduation
11-3-2020
If you have not seen it, it looks as if there WILL be an in person graduation ceremony in Nov. Check out the Commencement Office Website for details.


Covid
08-27-2020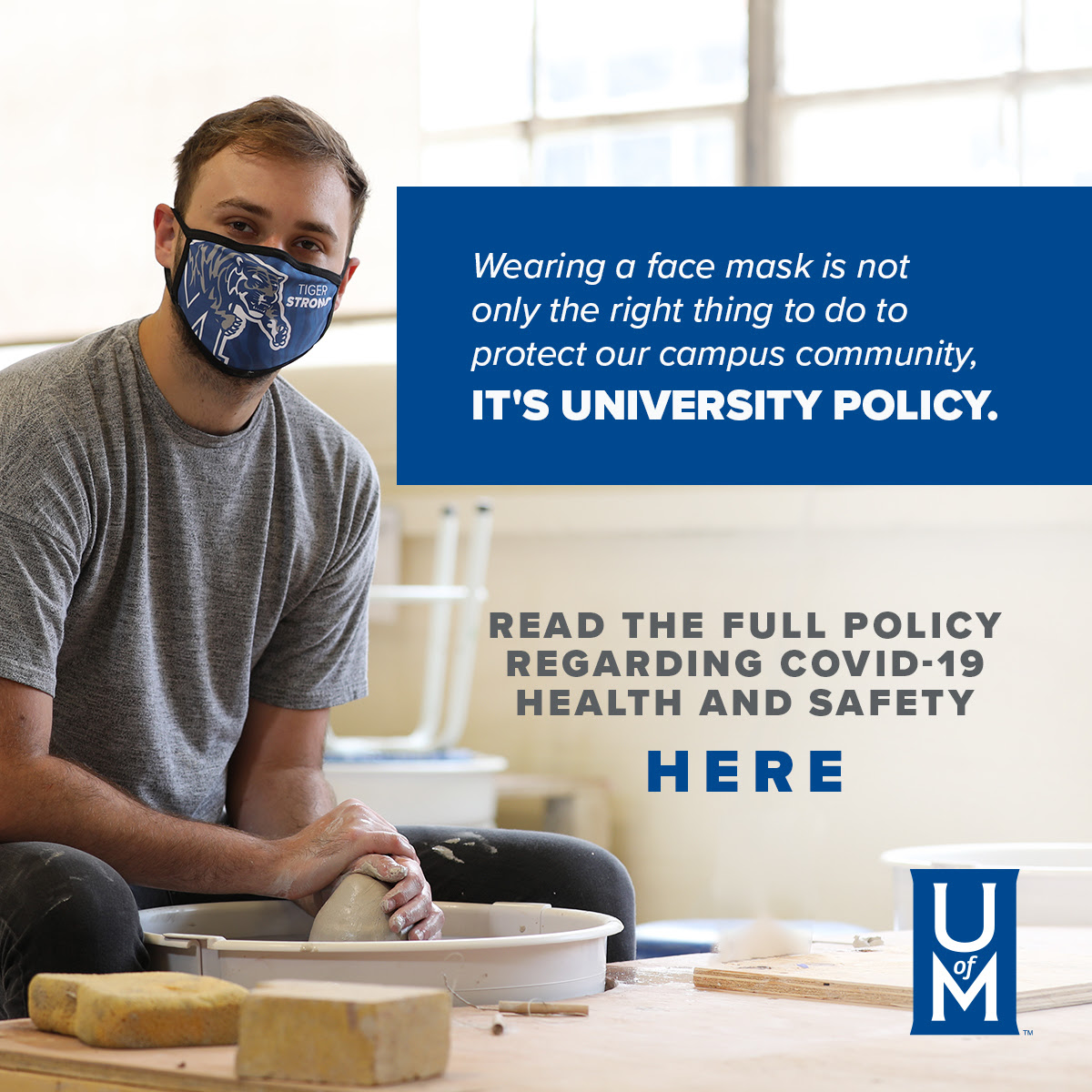 For information on Testing and Notification Requirements, please see THIS STATEMENT.
Tau Alpha Pi
6-2-2020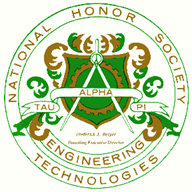 Although we could not hold our normal Induction Ceremony due to the Covid-19 Pandemic, we are proud to announce this year's Tau Alpha Pi Engineering Technology Honor Society's Inductees:

Lawrence Smith, Allen "Brad" Bross, Micah Zywicki, Cecil DeVilbiss, Tylan Barr, Peyton Roberts, Phuc Nguyen, Hunter Underwood, Courtney Moore, Michell McCaskill and Mattew Hale (GR)

These students represent the upper 10% of all Engineering Technology Students.

Please join us in congratulating our latest Honorees.