Department News
Welcome Back
8-12-2022 (Updated 8/16/22)
You will see a number of changes when you come back this fall:

• Dr Berisso's office has moved from the back of ET226 to ET 201

• Mrs Hochstein retired at the end of the spring term

• If you had a class with Dr McGinnis scheduled this semester, it has been reasigned to a different faculty member

• See other announcements for leadership changes within the college

• Due to a conflicts between TECH 3822 and TECH 3821, a number of schedule adjustments are being made have been made. Some of these changes are still being made, so c Check your schedules the DAY OF THESE CLASSES to ensure you have the latest times and room numbers. If you have yet to register for one of these classes...check you email!

• Lot 45 (Zach Curlin / Eng Parking Lot) is now closed for the start of construction for the new STEM Building.


Welcome Week
7-15-2022
These are a number of Herff College activities planned for Welcome Week this year. Please note all times/dates/locations are tentative at this time:

• Monday – 7a-8a Freshmen Breakfast and class shirt hand out in EA 3rd floor.

• Tuesday – 7:30p to 10p Movie night on the Patio

• Wednesday – 11a-1p Party on the Patio

• Thursday – 8a-10a Doughnuts with the Dean

• Friday – Popsicles with Profs. (various times and locations as set by departments)

For University run Welcome Week Activies, Click Here.


Fall Career Fair - Save the Date
7-15-2022
The Fall 2022 Engineering Career Fair will be held on Friday, September 16 from 9am to 12pm (noon).


Dean of Herff College
7-13-2022
Dean Sweigard Retierment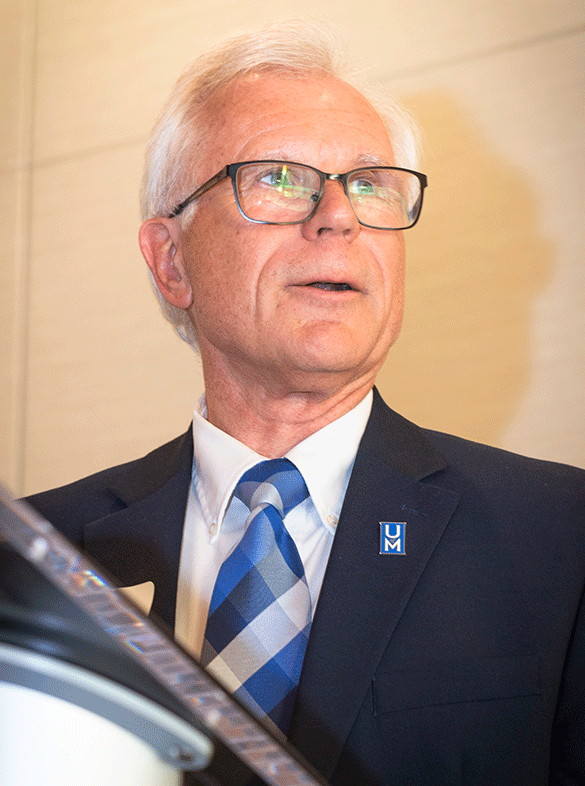 As you are probably aware, Dean Richard Sweigard is retiring after 10 years with Herff College. During his tenure, he concentrated on improving student engagement, recruitment, and enrollment. He also was instrumental on obtaining funding for the new STEM Building which will break ground shortly. He will be missed and we wish him well in his retirement.
Interim Dean Named (Fall Semester)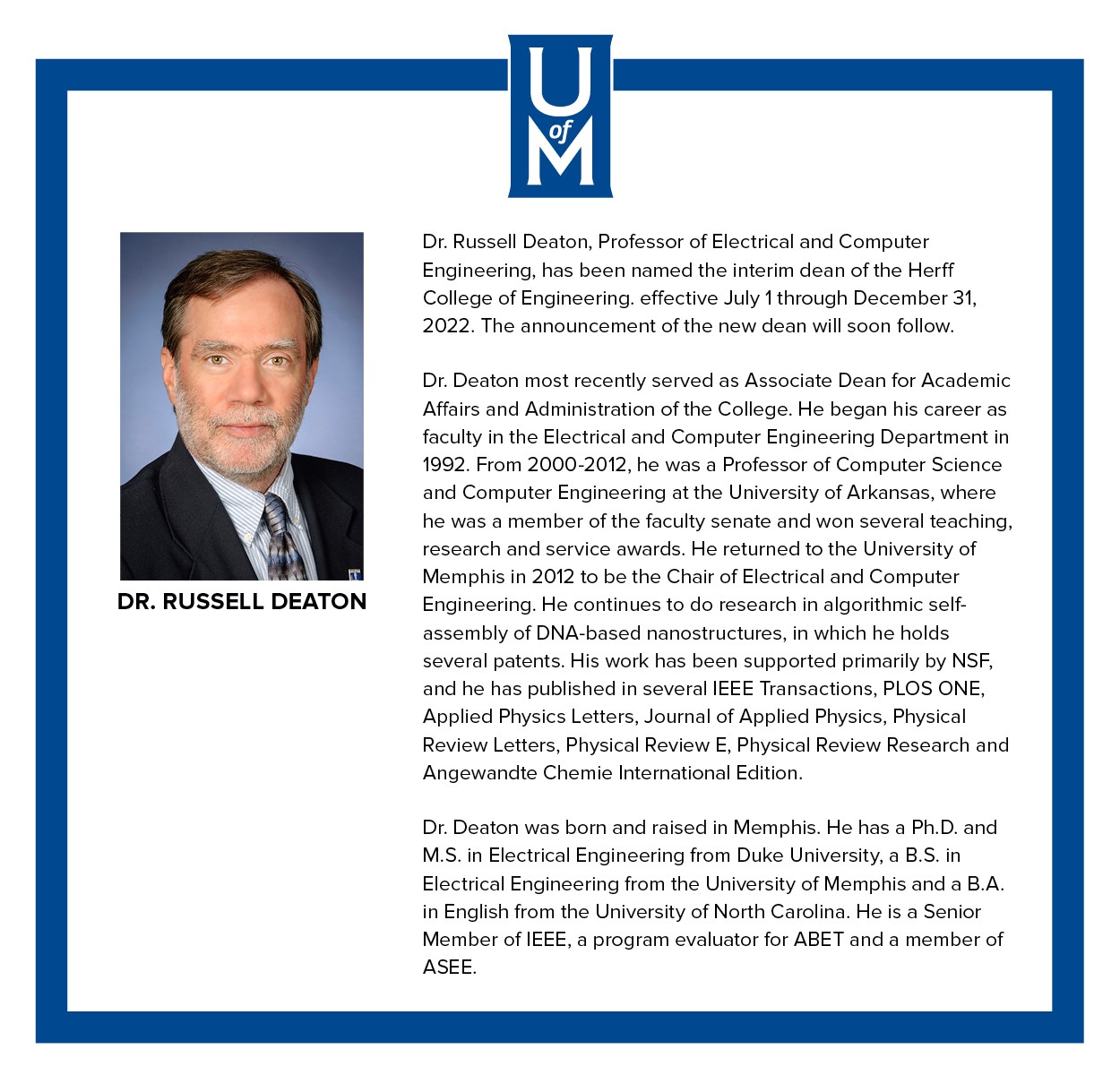 Dean Named (Starting Jan 1, 2023)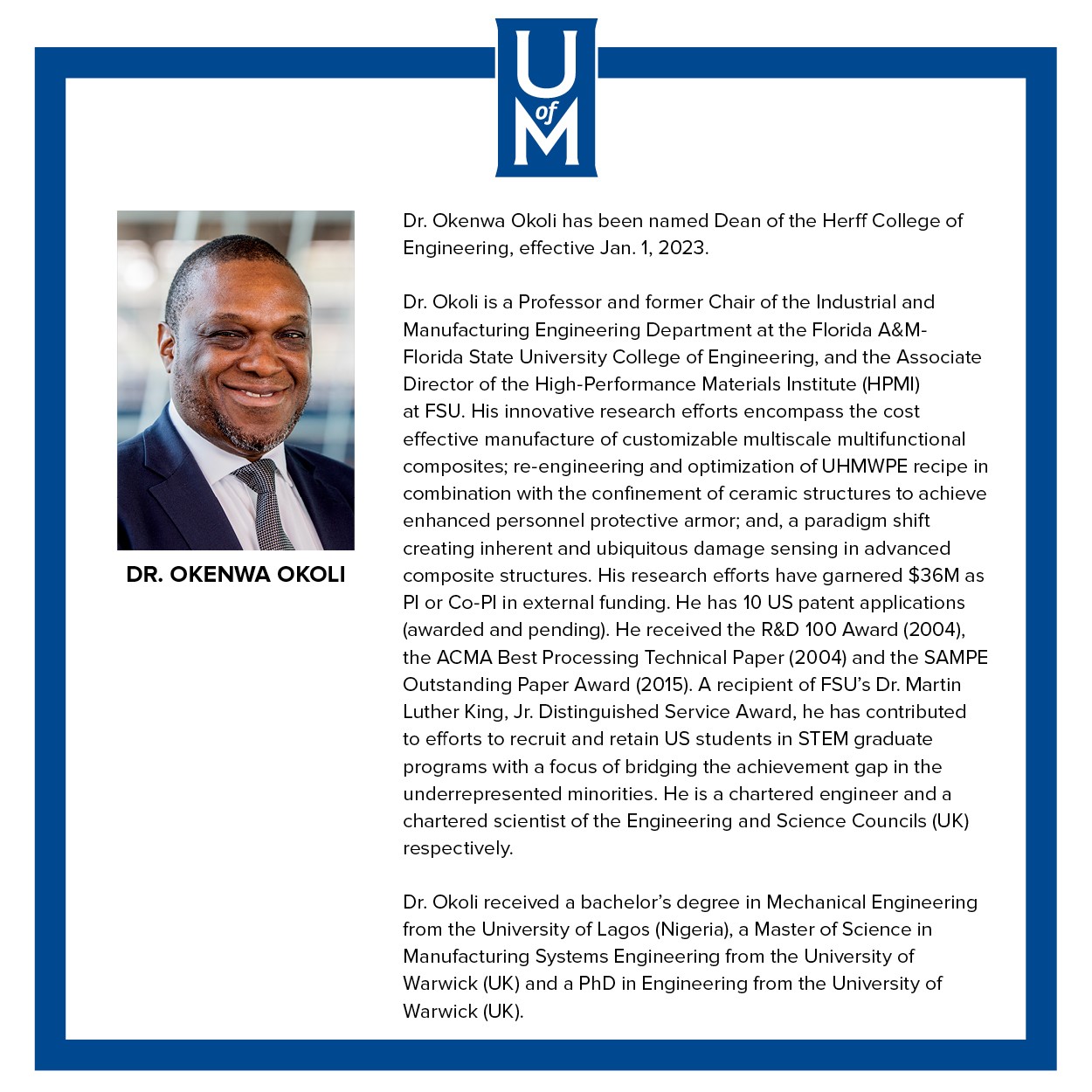 Tau Alpha Pi
4-19-2022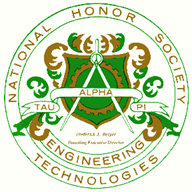 We are proud to announce this year's Tau Alpha Pi Engineering Technology Honor Society's Inductees:

Mohammad Abdelrahim, Erin Blake, Kasen Clay, Michael Floyd, Robert Glover, Madelyn Griffin, Imani Kimbrough, Ivory Mayorga, Megan McFaul, Hunter Mcwilliams, Rameez Mirza, Joshua Sloan, Michael Smith, Tony Tang, and Chandler Wall

These students represent the upper 10% of all Engineering Technology Students.

Please join us in congratulating our latest Honorees.