Department News
New and Simplified Fee Structure Proposed
5-24-2019
Over the past year, the University has been committed to access and affordability initiatives which simplify and create uniformity in our tuition and fee structure. As we continue this effort, we will discuss a proposal to simplify our mandatory fee structure during the upcoming June 5 Board of Trustees meeting.

Details on the proposed structure and a mechanism for providing feedback can be found on the Board of Trustees website, memphis.edu/bot/resources/notices.php.


New Website
5-8-2019
Just gave the website it's first update in over 10 years. Hope you like it!

Many of the links that were on the right hand side of the old webpage (including classes, advisement, and useful links) are now found in the menu bar at the top of the page.


Tau Alpha Pi
4-29-2019
On Friday April 26, this year's new members to National Honor Society for Engineering Technology - Tau Alpha Pi at the University of Memphis were inducted. These students represent the upper 10% of all Engineering Technology Students.

Please join us in congratulating our latest Honorees.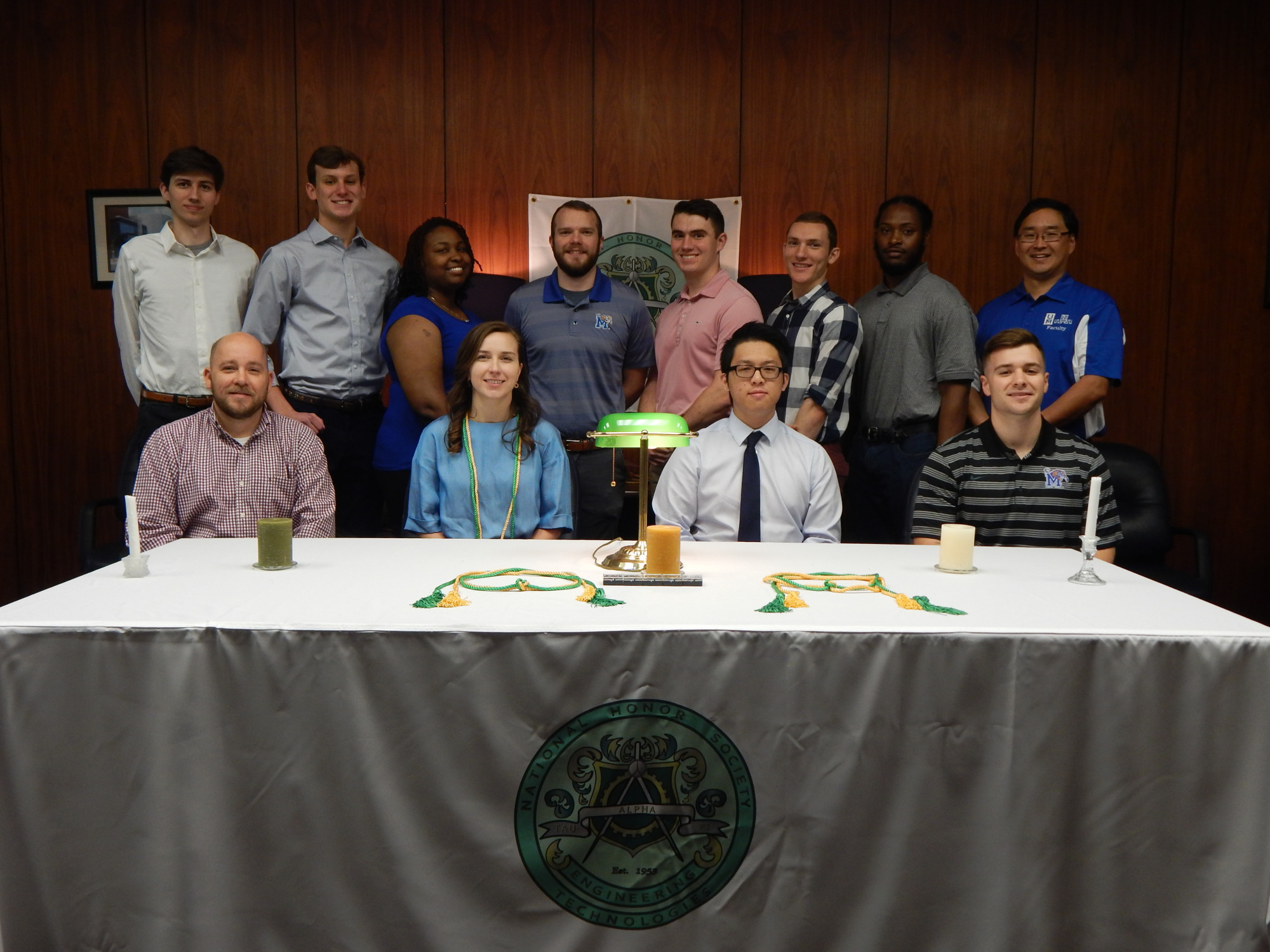 Back row: Lucas Rivers, Austin Gatlin, Ashely Woodall, Micah Zywicki, Austin Stone, Zach Artz, Dwight Newsome, Dr. Kevin Berisso
Front row: Brian McNabb, Amber Libby, Wen Xue, Austin Tuohy
not shown: Nicholas Chaney, Juan Torres Gomez, Uriel Rodriguez, Christopher Gray and Christopher Harrison)
Cyber FastTrack
4-23-2019
Cyber FastTrack is a free online cybersecurity program for college students and graduates. Through online challenges, quizzes, exams, and tutorials, you will learn disciplines such as: Forensics, Intrusion detection, Security operations, System and network penetration testing, and Application penetration testing. Students from all disciplines are encouraged to enroll and give it their best shot. No previous experience is required. High-performing students will be awarded a Cyber Honors Academy Scholarship*.

Students will gain free, valuable experience training at SANS Institute, focusing on courses such as Security Essentials and Hacker Exploits, plus electives including Digital Forensics, Intrusion Detection and Cyber Defence in Depth.

A further 200 well-performing students will receive $500 in scholarships towards college tuition, through a prize draw.

The program started on April 5, 2019 and can be completed by Sept. 15, 2019. More information is at http://www.cyber-fasttrack.org.

* - To be eligible to earn either scholarship at the end of the program, you must have completed (or will complete by the end of the current semester) a minimum of 48 college credits.
Fall 2019 Herff College Career Fair
3-14-2019
The 2019 Fall Herff College of Engineering Career Fair will be on Friday Sep 20, 2019 from 8:30am - 11:30am.