Department News
Study Spaces Opened
10-22-2020
ET302 and ET312 (the computer lab) are now opened from 5pm -10pm on Tuesday and Wednesday for the rest of the semester. These are great places to work on homework and study in socially distance groups. Don't forget a facemask must be worn at all times.

Attached are the hours for ET 236 (the design lab) and ET 312 (the computer lab). These places are open for study during normal business hours.


UofM Science, Technology and Math (STM) Virtual Career Fair
10-22-2020
The Science, Technology and Math (STM) Virtual Career Fair will be on Friday October 30, 2020 from 11 am to 3 pm.

All STEM majors are invited to attend. Biology, Chemistry, Computer Science, Earth Science, Engineering, Mathematics, and Physics.

We currently have 15 companies interested in meeting with UofM students. If you are looking or a full-time job or an internship, register for the STM Career Fair.

Visit Handshake to see the list of companies.

You will need to have a resume to register.

Please visit our STEM Resumes samples and checklist for assistance with creating a professional resume.

After you register, you must select the sessions with the companies you want to meet. Whether they are group or 1 on 1 sessions, you must do this before you will be able to attend.

This is a great opportunity to meet with a representative without having to stand in line at a face to face career fair. You will have a dedicated time slot to tell the employer about your experience and interest in their company.

So, click the link below to register for the fair and select your appointment times for the fair.

I am still hosting appointments for students to help you with your career needs online.

Visit Handshake to make an appointment.

Dr. Jada Meeks,
STEM Career Specialist
http://www.memphis.edu/stem

Virtual Graduate and Professional School Information Fair
10-21-2020
The Virtual Graduate and Professional School Information Fair is only a few days away. Register now to learn more about the graduate programs that interest you and the benefits of earning a higher degree. Register HERE.


IEEE - REGISTER NOW
10-02-2020
IEEE Has two upcoming seminars:

Oct 16 at 1pm - Leadership in Action with Memphis Zoo CEO Jim Dean (RSVP HERE)

Oct 22 at 6pm - Reverse Engineering Network APIs (RSVP HERE)


Herff College Awarded Grant
10-5-2020
UofM Herff College of Engineering awarded $1 million grant to establish Mid-South Advanced Automation and Robotics Center (Primary Investigator - Dr Kevin Berisso)

The University of Memphis Herff College of Engineering has been awarded a $1 million grant from the U.S. Department of Labor to establish the Mid-South Advanced Automation and Robotics Center (AARC), an automation and robotics training center of excellence.

Memphis is home to a high concentration of jobs in sectors like transportation and logistics that are increasingly becoming automated. The AARC will address these concerns while also creating a resource for the wider region to cultivate high-paying jobs for Mid-South citizens and help with re-training to ensure opportunities for all.

Read Full Article Here


STEM Research and Classroom Building (SRCB) Update
09-15-2020
We are excited to announce that A2H, a Lakeland-based architecture/engineering firm, in partnership with Detroit-based SmithGroup Architects, will design the $41 million SRCB facility. A2H will have 70% of the project and be the "prime architect" with its in-house engineering disciplines, and SmithGroup will be the design architect.

Also exciting to note, 43 of the 104 employees at A2H graduated from the University of Memphis and many of their engineers studied in our current complex. They will be the designing 65,000 square feet of new space and making plans to renovate 17,000 square feet of our existing engineering complex!

If you would like to learn more about the SRCB and hear from A2H and the SmithGroup regarding future design plans, please join me at 10 a.m. on Tuesday, Oct. 6 for a Virtual conversation with Mark Askew, principal-in-charge of the project from A2H and Paul Urbanek, design principal on the project from the SmithGroup. Registration for the virtual event is available in the newsletter below. Please join us as we begin an exciting journey that leads to the grand opening of the new SRCB. I hope you will stay connected along the way as we transform the future of Memphis Engineering!


Emails
08-31-2020 (Update 9/1/20)
As I have announced in class, there is an issue with my emails going to student SPAM or JUNK folders. I am working on resolving the issue, but until a fix is implemented, please check your SPAM / JUNK folders to ensure you are not missing important emails.

Update:

ITD has added me to the "allowed senders" list in the email system as of 9/1 11:00am, if you find an email in your spam/junk folder sent after that, please let me know so I can continue to work on the problem.
IEEE Fall Events
Covid
08-27-2020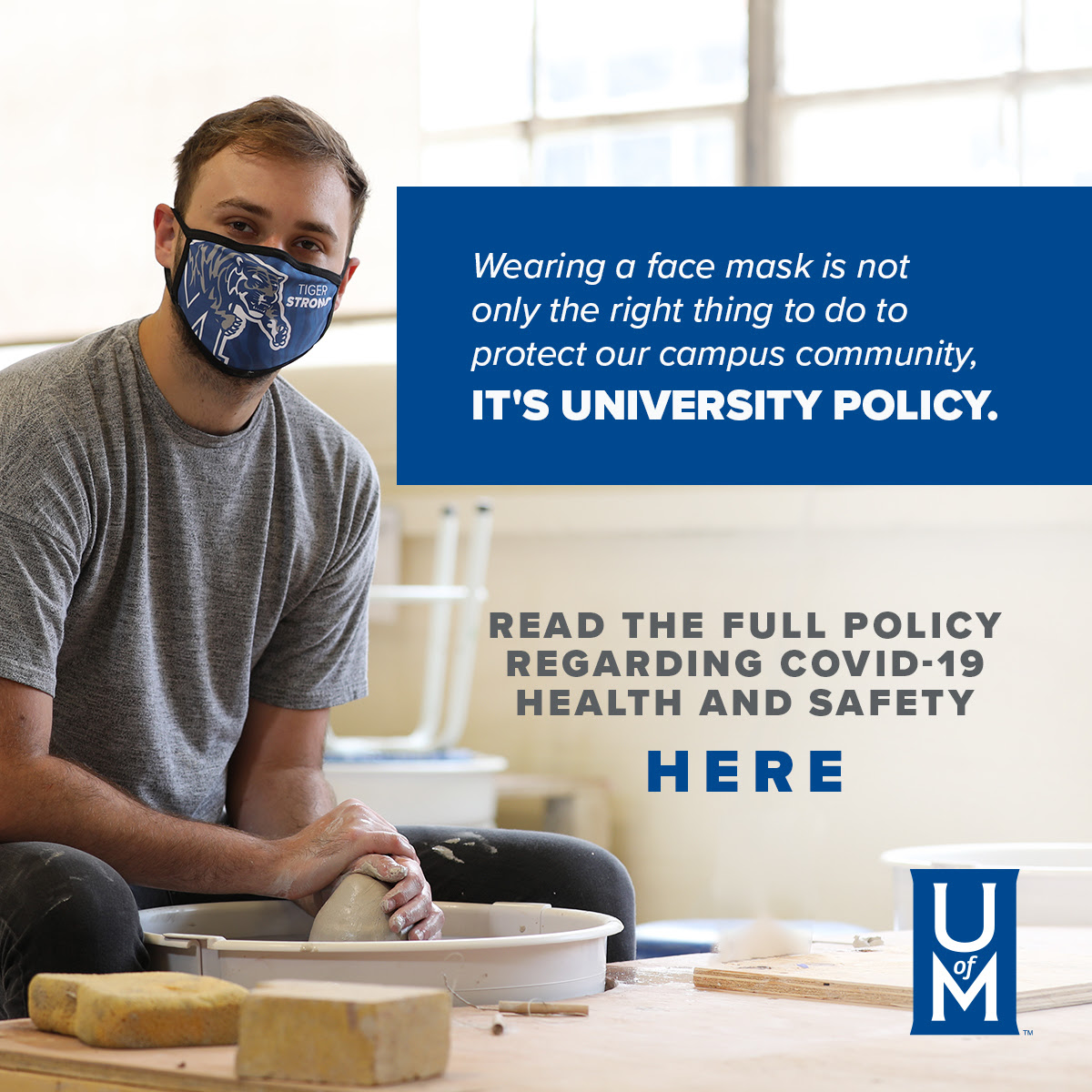 For information on Testing and Notification Requirements, please see THIS STATEMENT.
Building Hours
08-28-2020
The Engineering Technology building's hours are:

M: 1200-1730
T: 1230-2130
W: 1200-1730
R: 1230-2130
F: 1230-1730

Enter through the door at the North side of Eng Tech (all other doors will remain locked).


ITS Security – Password Guidelines Update
6-26-2020
From Robert Jackson (Chief Information Officer)

University password expiration guidelines for Universal User ID (UUID) accounts are changing. Effective July 1, 2020, UUID password expiration is no longer required for individuals who utilize multi-factor authentication (Duo). Additional information related to password security and guidelines is located at memphis.edu/its/security/password.php.

Students are encouraged to enroll in multi-factor authentication to obtain additional security protections and take advantage of this change. Information about enrolling in multi-factor authentication is provided on the Duo information page located at memphis.edu/its/security/duo.php.

To assist with a smooth transition toward the fall semester, all UUID password expirations are temporarily paused. UUID password expirations will resume on Sept. 1, 2020 for any individuals who are not utilizing Duo multi-factor authentication.

For assistance, please contact the Service Desk by calling 901.678.8888, emailing umtech@memphis.edu, or visiting umhelpdesk.memphis.edu.


Tau Alpha Pi
6-2-2020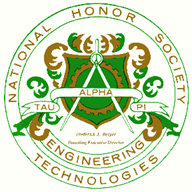 Although we could not hold our normal Induction Ceremony due to the Covid-19 Pandemic, we are proud to announce this year's Tau Alpha Pi Engineering Technology Honor Society's Inductees:

Lawrence Smith, Allen "Brad" Bross, Micah Zywicki, Cecil DeVilbiss, Tylan Barr, Peyton Roberts, Phuc Nguyen, Hunter Underwood, Courtney Moore, Michell McCaskill and Mattew Hale (GR)

These students represent the upper 10% of all Engineering Technology Students.

Please join us in congratulating our latest Honorees.