Department News
Herff College - Building Security and Access
9-21-2022 (corrected 11:43am)
The buildings will be unlocked M-Th 7:15am-10pm, Fri 7:15am- 5pm, and locked otherwise. You should be able to access EA, ES, and ET through the following entrances after hours with your ID card. Your access is 24/7 with the card.

EA East Entry
ES East Entry
ES West Entry
ET North Entry

Your ID card will also get you into:

EA South Stairwell Room 300
ET 236
ET 312

Students have access 500am-1159pm.


STEM Building Groundbreaking (New Date)
Construction Management Lecture Series
8-27-2022
From: Heff Headlines Fall 2022

Construction Scheduling
Wednesday, September 28
5:30 p.m. to 6:55 p.m.
102 D Engineering Administration Building
Guest Lecturer: Grinder Taber Grinder
Topic: Scheduling

Construction Engineering
Thursday, October 6
11:20 a.m. to 12:45 p.m.
116 Engineering Science Building
Guest Lecturer: Turner Construction
Topic Preconstruction

Construction Estimating
Tuesday, October 18
9:40 a.m. - 11:05 a.m.
335 Engineering Science Building
Guest Lecturer: Flintco
Topic: Estimating

Tau Alpha Pi
4-19-2022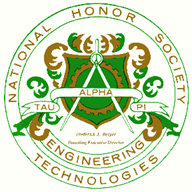 We are proud to announce this year's Tau Alpha Pi Engineering Technology Honor Society's Inductees:

Mohammad Abdelrahim, Erin Blake, Kasen Clay, Michael Floyd, Robert Glover, Madelyn Griffin, Imani Kimbrough, Ivory Mayorga, Megan McFaul, Hunter Mcwilliams, Rameez Mirza, Joshua Sloan, Michael Smith, Tony Tang, and Chandler Wall

These students represent the upper 10% of all Engineering Technology Students.

Please join us in congratulating our latest Honorees.