Department News
AutoID Lab open house scheduled
3-17-2023
Dr. Kevin Berisso, Engineering Technology, and the The AutoID Lab will be hosting an open house to celebrate their move to a new location at 4055 South Park Loop (Building 29). The event will be held Thursday, March 30 from 12 to 5 p.m.

During the open house, visitors will have the opportunity to hear about research Dr. Berisso is conducting with GS1, meet student researchers and learn how barcodes and RFID can be used to their advantage.





Map showing the location of 4055 South Park Loop (Building 29) on the Park Avenue campus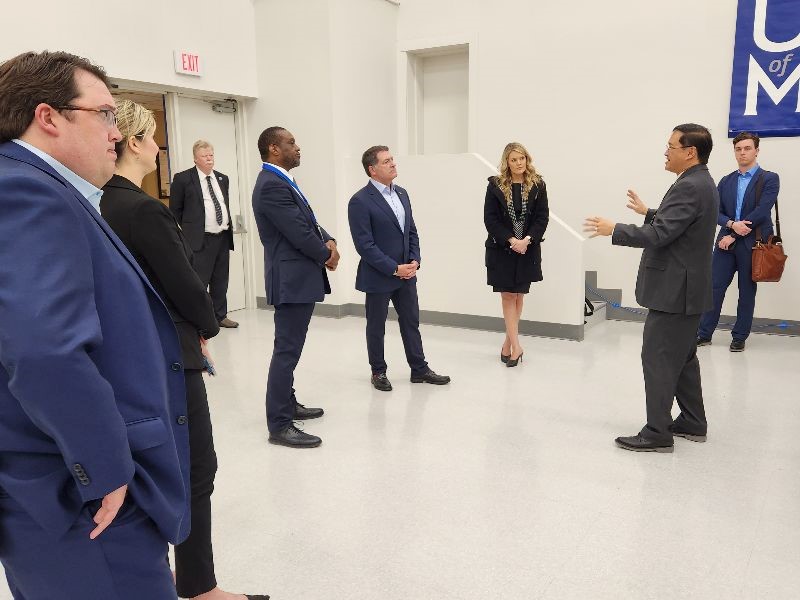 Dr. Kevin Berisso explains his barcode and RFID research to Congressman Mark Green, Tennessee's 17th district. Congressman Green toured the new AutoID lab on the Park Avenue campus.


Free LinkedIn Learning Courses
1-29-2023
Take advantage of free LinkedIn Learning courses

Expand your skillset and increase your productivity with professional development opportunities offered through LinkedIn Learning. As a member of the University of Memphis community, staff, faculty and students have unlimited, free access to more than 16,000 expert-led courses that are available 24/7.

Led by more than 800 industry professionals, the video courses provide a variety of content ranging from business and programming topics to more creative pursuits, such as the arts and other non work-related topics. LinkedIn Learning also provides career services related courses, such as interviewing skills, resume writing, body language, managing your career and more.

Popular Course Topics
Returning to the Office
Remote Work and Business Skills
Virtual Meetings
Microsoft Office
Adobe Products
Diversity, Equity and Inclusion
You do not need a LinkedIn account to access the courses. You have the option to connect your personal account to the learning one, which will give you a more personalized learning experience and allow you to access your learning history and record of course completions wherever the future might take you.

Click this link and use your UofM credentials to log into the learning system. Mobile access is available through Apple Store and Google Play.


Design Lab
1-25-2023
The ET236 design lab has been relocated to ET300. The hours of operation are M – F, 8 am – 5 pm, with extended hours Tuesday and Wednesday till 9 pm. Student workers are available to help you with access to equipment and your projects. You can recognize the student workers by the lanyards they are wearing.


Peer Tutoring Schedule
1-25-2023
In case you did not see the email from Isaiah Surbrook "Engineering Peer Tutoring" I have posted the tutoring schedule HERE.

(it has yet to be updated on the Herff College Website, but once it is you can access it from the link on the left of this page)


UofM Majors that pay the most
11-8-2022
From: Commercial Appeal (Oct 9, 2022)

In the article "Want a big paycheck? These University of Memphis majors pay the most - and least" by Becca Wright it was stated that the five highest-earning bachelor's degrees offered at the UofM were:

Mechanical engineering: $71,690
Electrical, electronics and communications engineering: $68,655
Computer engineering: $68,033
Engineering technology: $64,943
Civil engineering: $62,591
The lowest-earning bachelor's degree made $22,882.
Tau Alpha Pi
4-19-2022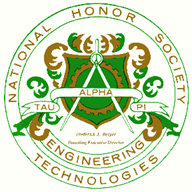 We are proud to announce this year's Tau Alpha Pi Engineering Technology Honor Society's Inductees:

Mohammad Abdelrahim, Erin Blake, Kasen Clay, Michael Floyd, Robert Glover, Madelyn Griffin, Imani Kimbrough, Ivory Mayorga, Megan McFaul, Hunter Mcwilliams, Rameez Mirza, Joshua Sloan, Michael Smith, Tony Tang, and Chandler Wall

These students represent the upper 10% of all Engineering Technology Students.

Please join us in congratulating our latest Honorees.