Department News
Virtual Learning and Spring Commencement
3-30-2020
Note from Dr Rudd:

We are moving into our second week since transitioning to remote and virtual learning at the University of Memphis. Last night President Trump extended the national guidelines, including continued social distancing, through April 30, 2020. The caring, resilience and teamwork of our community during this difficult time has been impressive. Although the overwhelming majority of our students have returned home, our faculty and staff remain available and accessible through virtual means to provide support and guidance. We are committed to helping our students complete the spring semester, achieve their goals and prepare for the next step in their individual journeys.

Adjusting to Remote and Virtual Learning
As our students continue their studies remotely, there are services available to assist them including a summary of digital resources dedicated to student success, along with tips and tools for navigating the transition to remote learning and staying on track toward degree completion. Resources can be found at memphis.edu/umtech/teaching/ecwstudent.php. Additional resources for emotional support, physical health and general well-being are available through the Dean of Students Office at memphis.edu/deanofstudents/.

Spring Commencement
Many of you have reached out to express your disappointment about the disruption of spring commencement. I share your disappointment. Although we will not be able to celebrate our seniors and others scheduled to graduate in May in the traditional manner because of the significant risk to the public health, we will celebrate and honor spring graduates with a virtual ceremony. We are actively monitoring COVID-19, and if circumstances change for the better, we are planning for a traditional commencement ceremony in late summer or early fall. We will invite our spring graduates to participate in a traditional ceremony as soon as we are able to safely schedule one. We will share more details in the coming weeks as plans are finalized.

Again, thank you for your caring, your collaborative spirit and your resilience during these very difficult times. Together we will successfully navigate the challenges ahead.

As a reminder the Coronavirus Updates and FAQs webpages are updated on a daily basis as new information becomes available, and the yourhealth@memphis.edu helpline is available to answer any questions related to COVID-19.


Welcome Back
Tau Alpha Pi
4-29-2019
On Friday April 26, this year's new members to National Honor Society for Engineering Technology - Tau Alpha Pi at the University of Memphis were inducted. These students represent the upper 10% of all Engineering Technology Students.

Please join us in congratulating our latest Honorees.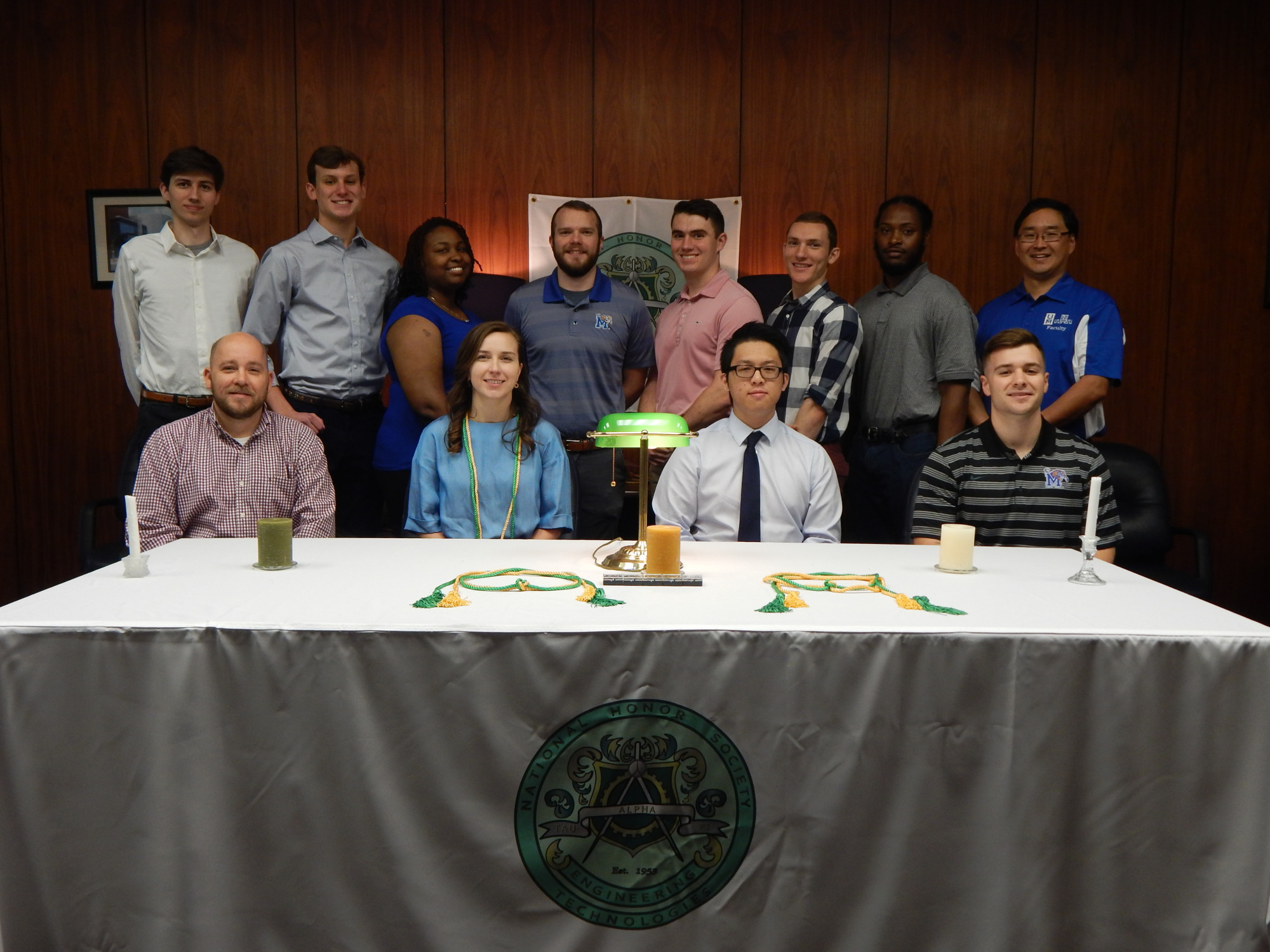 Back row: Lucas Rivers, Austin Gatlin, Ashely Woodall, Micah Zywicki, Austin Stone, Zach Artz, Dwight Newsome, Dr. Kevin Berisso
Front row: Brian McNabb, Amber Libby, Wen Xue, Austin Tuohy
not shown: Nicholas Chaney, Juan Torres Gomez, Uriel Rodriguez, Christopher Gray and Christopher Harrison)