Department News
Herff Career Fair - Save the Date
1-22-22
Looking for a job or internship?

The Herff College Spring 2022 Career Fair will be held from 9am to 12-pm, Friday Feb 25.


New LMS Training for students
12-14-21
As you know, UofM will be moving from D2L to Canvas as our Learning Management System (eCourseware system) staring next semester.

It is recomended that you review tips, watch training videos and to review the Student Resources page on the Student UM3D Canvas website. As always, if students have questions, not answered in the FAQs, they are welcome to contact our Service Desk (901-678-8888 or umtech@memphis.edu), for help.
Scholarships
Tau Alpha Pi
4-29-2021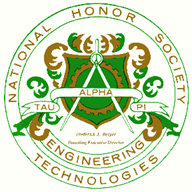 Although we could not hold our normal Induction Ceremony due to the Covid-19 Pandemic, we are proud to announce this year's Tau Alpha Pi Engineering Technology Honor Society's Inductees:

Mason Gallaher, Jed Porter, Jacob Hayden, Andrew Burney, Joshua Cole, Carlos Villegas, Andrew Sichting, Jeremy Lamont, Carson White and Thierno Diallo.

These students represent the upper 10% of all Engineering Technology Students.

Please join us in congratulating our latest Honorees.