TigerText Going Away
The University of Memphis new comprehensive personal safety mobile app is LiveSafe and can be downloaded for free. This app allows you to receive instant alerts from Police Services and replaces the Tigertext service, which will end on August 31st, 2017. Additionally, it provides a quick, convenient and discreet way to communicate directly with Police Services. The app will allow members of the campus to send text, pictures, video and audio directly to Police Services in real time. It also allows for a live chat with safety personnel. The app includes the option to share tips and information anonymously. In addition, subscribers can use SafeWalk to invite personal contacts to virtually escort you as you chat.

For an overview, visit http://www.memphis.edu/police/pdf/uofm-livesafe-overview-letter.pdf or https://www.facebook.com/uofmemphis/videos/10155794442848273/

For Apple iOS instructions, visit Here.

For Android instructions, visit: Here.


---
Email365 - Alumni
Graduating? They changed policies on emails. Graduates and Retirees can no longer keep there memphis.edu email address. Read Below:

Our Email365 benefit has changed in accordance with University policy UM1805. Per the policy, only current faculty, staff and students will have access to an @memphis.edu email address. View the new Email Use policy

The Alumni Association has launched a new email service for its members.

Alumni Association members will be able to create an @memphisalumni.org email account UMAR members will be able to create a @memphisretirees.org email account 60 day transition period before @memphis.edu email accounts are closed (April 20, 2017 - June 20, 2017).

For more info, and to sign up GO HERE.


---
Computer Stuff
From: This Week E-Newsletter (May 15, 2017)

Update on umMail link in myMemphis
When users access umMail from the myMemphis portal by clicking the envelope, they will see this message: "Our apologies. We are no longer able to automatically log you into umMail. In 10 seconds, you will be redirected to the umMail login screen where you can enter your credentials. If you are not redirected, please click here." This is expected behavior. Microsoft now requires you to use your primary email and your password to log in. Note: You cannot use a preferred or vanity email address to log in.

Windows 10 coming to labs and classrooms this summer

Starting this month and continuing throughout the summer, Information Technology Services will be working with colleges to implement the Windows 10 Operating System in labs and smart classrooms. For detailed information regarding this upgrade and additional information about Windows 10, visit the informational page here. (ed note: this includes all Eng Tech Computer Labs)


---
Tau Alpha Pi
On Friday May 5, this year's new members to National Honor Society for Engineering Technology - Tau Alpha Pi at the University of Memphis were inducted. These students represent the upper 10% of all Engineering Technology Students.

Please join us in congratulating our latest Honorees.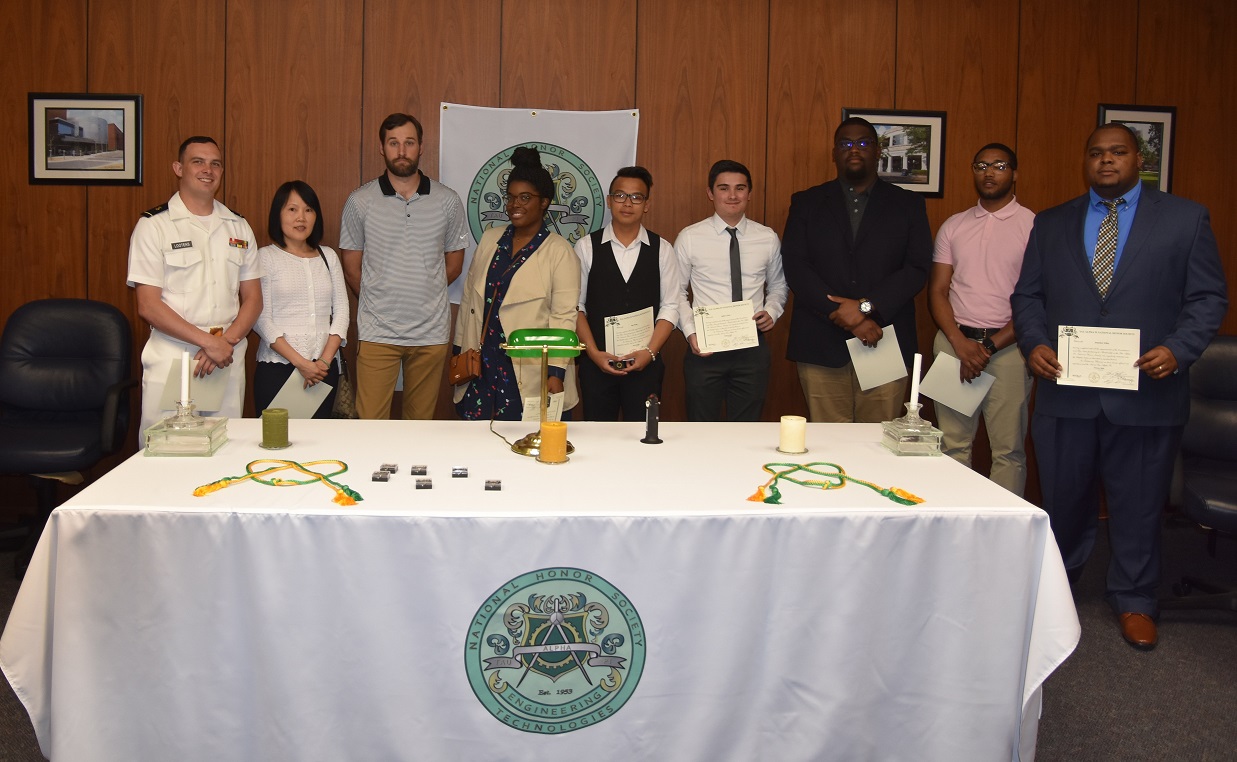 Sam Lootens, Lam-Hong Tran, Tristan Dixon, Ariel Fant, Bao Duong, Robert Litten, Kyler Mitchell, Kaev'En Stamper, Jonathan White
(not shown: Brian Burrage, Connor Stroope, John Martin, Terrica Parker, Tyler Dunaway, Chris Barfield)
---
Helpful Video Tutorials for Electronics Students
What to learn about Breadboards, soldering or basic electronic components you will be using in Eng Tech? Check out these tutorials from Arrow Electronics.


---
Free Microsoft Software!
The University of Memphis has joined Microsoft's "Student Advantage Program". Students, Faculty and Staff can now obtain the Office suite for their personal devices free of charge. This includes all desktops and mobile devices ( Windows, Mac, iOS, Android).

The program includes free access to Microsoft's OneDrive (cloud storage) with a quota of 1 TB.

Please go to http://Memphis.edu/getoffice and logon using your credentials to install the software.

Need something else

The University of Memphis is also participating in Microsoft DreamSpark. This gives you access to Microsoft Windows Operating Systems (10, 8.1, 8, 7) as well as other programs such as Visual Studio, Project and Visio. Go to DreamSpark HERE and follow the following instructions (thanks to Mick McCarty)


First goto DreamSpark
Go to "downloads" tab and click "my school webstore"
Type "university of memphis" and click the first pop-up "...-information technology"
Click "on Visit the webstore"
This should give you access to download software (you will have to log in with your UofM Credentials if you are off campus).
Make sure you note the licence key!
---
Senior Project Equipment
Do you know what you want to do for senior projects but don't have the equipment or money to buy it? I have acquired many items over the years that can be used for EETH and CETH senior projects (see link below).

I also have a number of computers that can be used by students for senior projects in ET227a for your use in case you need software not installed on the image in the computer labs, or you need Linux or another OS.


---