Department News
Exciting Student Services for Finals Week - Fueling Success!
11-30-23
Student services has a number of events in store for the last week of classes and finals. Our aim is to provide you with the support and resources you need to finish the semester strong.


Popcorn Extravaganza: Join us in the Student Success Area (EA 3rd Floor) from Monday to Friday, starting at 9 am and concluding at 4 pm until the last day of finals. We'll be serving delicious popcorn – the perfect snack to keep you energized during those extended study sessions!


Crafting for Relaxation: If you find yourself in need of a mental health break, explore your creative side with our craft station. You'll find a variety of crafts available on the "free" table in the Student Success Area. Whether you choose to do it on the spot or take it with you, we encourage you to take a moment for yourself.


Gibson's Doughnuts and More: Save the date! On the first day of finals (12/8/23), we will be offering Gibson's Doughnuts, Coffee, and Hot Chocolate starting at 7:45 am until supplies last. Look for our table on the 2nd floor, at the junction of all the engineering buildings.


Tutoring Schedule Updates: Stay informed! I will send updates regarding the tutoring schedule for finals week before study day. You can also find the schedule posted on our website for easy access to academic support.


I trust that these services will contribute to your success and help you wrap up the semester on a positive note. Wishing you the very best during this final stretch—I'm eager to witness your accomplishments!

Go Tigers Go

Isaiah Surbrook
Assistant Dean

Save the Date!
12-01-23
Herff College of Engineering Spring 2024 Career & Internship Fair
February 9, 2024
10:00 am – 1:00 pm
University Center Ballrooms, The University of Memphis

Scholarship Applications Available
UofM Majors that pay the most
11-8-2022
From: Commercial Appeal (Oct 9, 2022)

In the article "Want a big paycheck? These University of Memphis majors pay the most - and least" by Becca Wright it was stated that the five highest-earning bachelor's degrees offered at the UofM were:

Mechanical engineering: $71,690
Electrical, electronics and communications engineering: $68,655
Computer engineering: $68,033
Engineering technology: $64,943
Civil engineering: $62,591
The lowest-earning bachelor's degree made $22,882.
Tau Alpha Pi
3-31-2023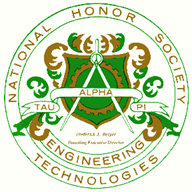 We are proud to announce this year's Tau Alpha Pi Engineering Technology Honor Society's Inductees:

John Forsyth (GR), Jacob Raggio, Brennen Ashford, Jason Richardson, Man Ng, Christian Hanks, Marco Zamorano, Dylan Haas and Rajesh Balasubramanian (Faculty)

These students represent the upper 10% of all Engineering Technology Students.

Please join us in congratulating our latest Honorees.