Department News
Looking for STEM Ambassadors
8-30-23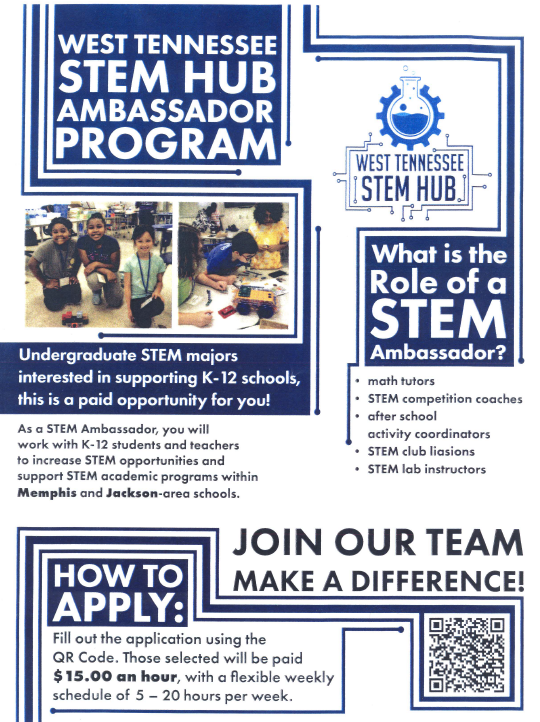 Click Here to Apply (Same link as QR Code)

More info on the STEM Ambassador Program and the West TN STEM Hub can be found HERE!


Tau Alpha Pi
3-31-2023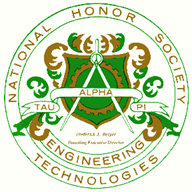 We are proud to announce this year's Tau Alpha Pi Engineering Technology Honor Society's Inductees:

John Forsyth (GR), Jacob Raggio, Brennen Ashford, Jason Richardson, Man Ng, Christian Hanks, Marco Zamorano, Dylan Haas and Rajesh Balasubramanian (Faculty)

These students represent the upper 10% of all Engineering Technology Students.

Please join us in congratulating our latest Honorees.


UofM Majors that pay the most
11-8-2022
From: Commercial Appeal (Oct 9, 2022)

In the article "Want a big paycheck? These University of Memphis majors pay the most - and least" by Becca Wright it was stated that the five highest-earning bachelor's degrees offered at the UofM were:

Mechanical engineering: $71,690
Electrical, electronics and communications engineering: $68,655
Computer engineering: $68,033
Engineering technology: $64,943
Civil engineering: $62,591
The lowest-earning bachelor's degree made $22,882.