Department News
Engineering Parking Lot (Lot 45)
9-19-21
In preparation for our SRCB Footprint Party on Tuesday. Parking is going to block off a couple rows on the far east end of our lot, nearest Zach Curlin this weekend. Do not park or leave your car there! It will be blocked off Monday and Tuesday.

Mahaffey will be here on Monday to set up their tent in that space, so we need to give plenty of room for our event.

So expect parking to be more difficult than normal next week and try to come on campus earlier than normal to find a parking spot!


Step into the future of STEM at the UofM!
9-8-21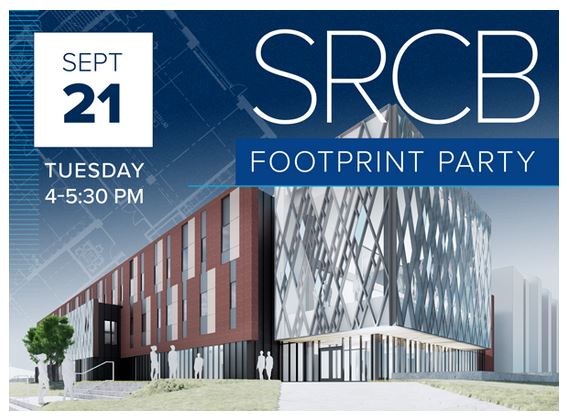 Join us for a reception in the exact footprint of the new STEM Research and Classroom Building.

Click on the image to RSVP.

Note to Eng Tech Students: Obviously this will affect parking for night classes the evening of Tuesday Sep 21.


Vaccinations Available On Campus
8-10-21 (Updated 8/17, 8/26, 8/31)
from: UofM

In a continued effort to keep our campus and community safe, the University of Memphis is partnering with Baptist Medical Group (BMG) to offer vaccinations weekly to all faculty, staff and students from August 12 through September 30. BMG will provide the FDA-approved Pfizer-BioNTech COVID-19 Vaccine.

This week's vaccination event will be Thursday, August 12, from 9:30 a.m. - 4 p.m. in the Rose Theatre Lobby. Pre-registration is preferred (register here), but not required. If you have already scheduled your second dose with BMG, you do not need to register again.

Future vaccinations will be on the first floor of the University Center from 9 a.m. to 4 p.m. on the following days:

Pre-registration is preferred, but not required. If you have already scheduled your second dose with BMG, you do not need to register again.

Faculty, staff and students who receive their vaccination at an on-campus event will be eligible to receive a Chick-fil-A meal coupon and select Tiger merchandise from our bookstore. To redeem, you must present your valid University ID and a copy of your CDC vaccination card from the campus location with that week's date.

For any questions regarding this vaccine distribution, please call 901.227.TEST (8378). In an effort to support our faculty and staff that have yet to be vaccinated, we are providing up to two hours of administrative leave for each dose. If you have questions or concerns, please contact your Human Resources Business Partner.

The University strongly encourages all on our campus to get vaccinated. As a public university in Tennessee, we are not able to require vaccination. That authority rests with the Governor and Tennessee Legislature.

For the latest COVID-19 updates from the University of Memphis and vaccine information, visit memphis.edu/coronavirusupdates.


eCourseware - Changes Coming
7-7-21
from: UofM Office of the Provost

The current license for our Learning Management System (LMS), eCourseware (D2L), expires December 31, 2021. Accordingly, the University of Memphis has decided to make the transition from D2L to Canvas by Instructure as our official LMS on January 1, 2022. The change is being made after careful study and clear, overwhelming support from faculty. Canvas was the preferred LMS by the vast majority of our 41 faculty and staff evaluators in 2020. As the LMS market leader in North American higher education, Canvas will be a valuable service for all modalities of instruction, including on-ground and online classes.

Please view the UofM Canvas LMS Transition 2022 webpage to learn more about reasons for this change and the timeline for course migration and training.


Tau Alpha Pi
4-29-2021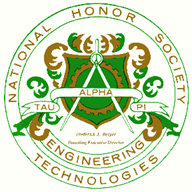 Although we could not hold our normal Induction Ceremony due to the Covid-19 Pandemic, we are proud to announce this year's Tau Alpha Pi Engineering Technology Honor Society's Inductees:

Mason Gallaher, Jed Porter, Jacob Hayden, Andrew Burney, Joshua Cole, Carlos Villegas, Andrew Sichting, Jeremy Lamont, Carson White and Thierno Diallo.

These students represent the upper 10% of all Engineering Technology Students.

Please join us in congratulating our latest Honorees.