Fire Alarm Testing
Please note that the contractors will be testing the fire alarm system in the Engineering Technology Building next Tuesday and Wednesday, July 24-25, during the day. The alarm will be tested intermittently throughout the two days. Please be aware that this is just a test of the alarm system. You do not need to leave the building when the alarm sounds.


---
UMTech Solutions Service Outage
Information Technology Services will be upgrading the University of Memphis' file-level storage this weekend, July 20-22. The network attached storage ( ITNAS) will go offline from Friday 11:00 p.m. until early Monday morning. ITNAS is where your group, home directories, and UMdrive are located.

On Friday July 20, before you leave, save and close any files you are working on. If you have files you must access to over the weekend, copy those files to a different location in advance of the outage, such as your local computer.

On Monday morning July 23, please reboot your computer. If you experience difficulty accessing files after a reboot, please contact the service desk at ext. 8888


---
Herff College Career Fair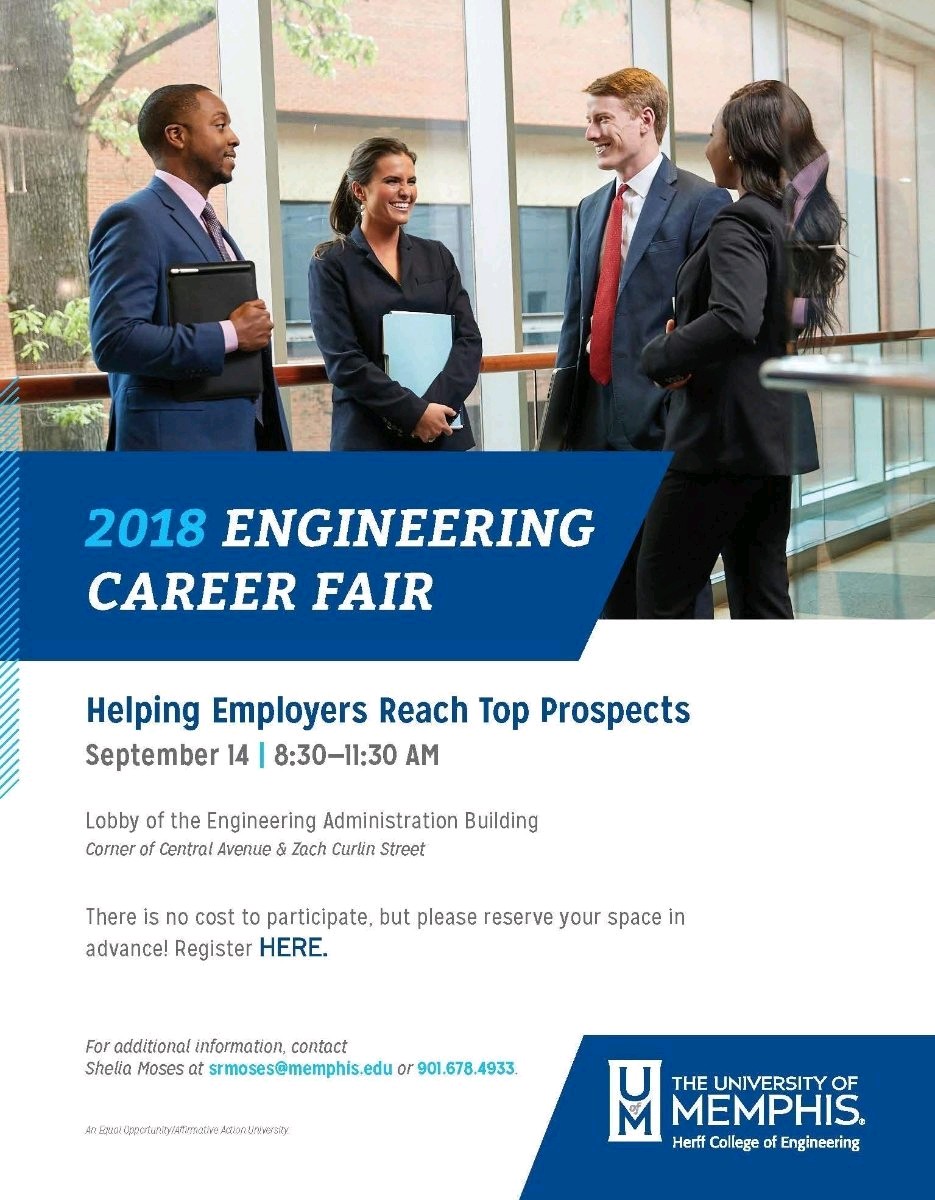 If you know of a company that would like to recruite engineering or technology students, they can register for the event
Here
.
---
UMTech Solutions Network Upgrade
Update
EA, ES and ET are scheduled for upgrade June 18,2018 and will start around 11:00PM and finish on June 19 around 5:00AM.


---
The network upgrade project is underway and involves three major network components: wired network, wireless network and network access control system. This network upgrade will provide significant enhancements to our bandwidth, wireless coverage, and security. It will also build capacity for supporting future growth of academic and research initiatives.
The upgrade began in main campus residence halls and will progress to other buildings followed by our campuses at Millington, Collierville, the Law School, Lambuth and Park Avenue Campus. This network upgrade will impact every building at every location, and network outages will occur while equipment is being replaced. Most network outages will occur overnight between the hours of 11PM and 5AM while the wired network is being upgraded. Smaller, localized disruptions in wireless services may be experienced as the wireless network equipment is replaced. Signage will be posted in buildings alerting occupants of potential network disruptions.
As we progress through the network upgrade, additional information and status updates will be shared. The latest information and scheduling related to the project may be found
HERE
. For questions or assistance after a building has been upgraded, please contact the ITS Service Desk by calling 901.678.8888, emailing umtech@memphis.edu or visiting
HERE
.
[as the time of this post, EA (and probably all of Herff College) are scheduled for the upgrade on 6/18/18 from 11pm to 5pm]
---
UofM First in Higher Education to Partner with Folds of Honor
The University of Memphis is the first institution of higher learning to nationally partner with Folds of Honor to support higher education for spouses and children of America's fallen and disabled service members, President M. David Rudd has announced.

The UofM is accepting the Folds of Honor scholarship ($5,000 annually with the addition of private donations and other support funds to cover the financial gap) as payment in full for tuition for all Tennessee residents and others around the country in accordance with capacity.

"We would not exist as a country without the service and sacrifice of so many who defend our freedom," said Rudd, who is also a veteran. "The families are serving as well, and the loss of a parent or spouse presents a huge hardship, both emotionally and financially. The University of Memphis is committed to cover any gap that exists and to relieve these families of that burden.

"The hope is that other universities will follow, helping the University of Memphis establish a national consortium committed to recognizing the remarkable contributions and sacrifices of our men and women in uniform."


---
This Website
I have started to work on the class websites for the Fall 2018 semester. Until this work is completed you might find broken or empty links. Please bear with me until the work is completed.


---
Design Lab - ET236
The Design Lab in ET236 will be unavailable most of the summer. The room will be repainted and power will be installed for 8 new workstations. The poster printer will still be available.


---
Tau Alpha Pi
On Wednesday April 25, this year's new members to National Honor Society for Engineering Technology - Tau Alpha Pi at the University of Memphis were inducted. These students represent the upper 10% of all Engineering Technology Students.

Please join us in congratulating our latest Honorees.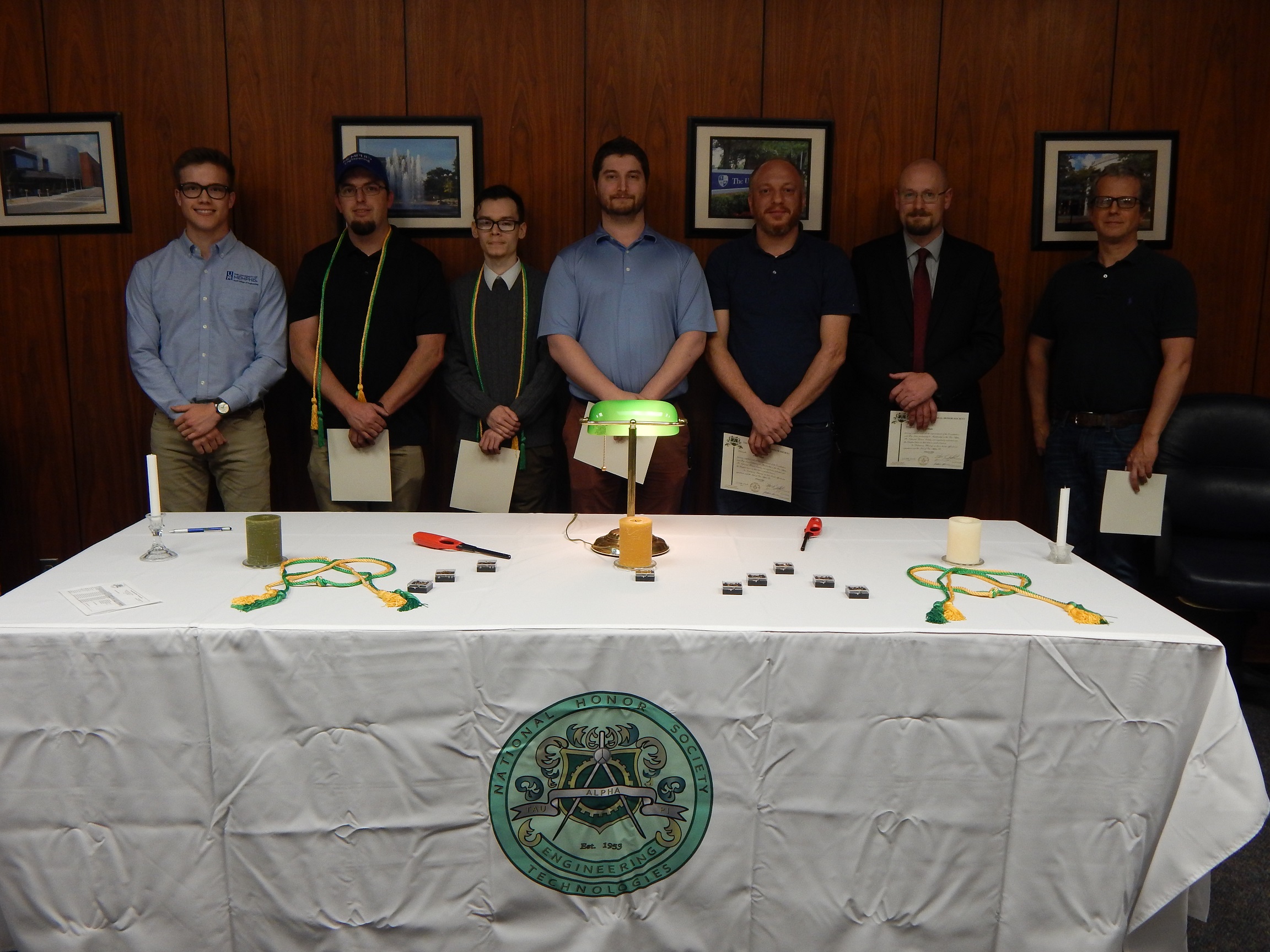 Mick McCarthy, Benjamin Estes, Tony Le, Forrest Russll, Ismaiel Kayali, Joe Williams, Robert Hewitt (Faculty)
(not shown: Benjamin Lawrence, Austin Galloway, Hunter Sarten, Terence Ryan, Hung Dinh, Zachary Hall, Cedric Daniels, Clayton Patton)
---
Outstanding Senior
The Department of Engineering Technology has recognized Benjamin Estes as the Outstanding Senior for 2017-18.

Please join us in congratulating Ben!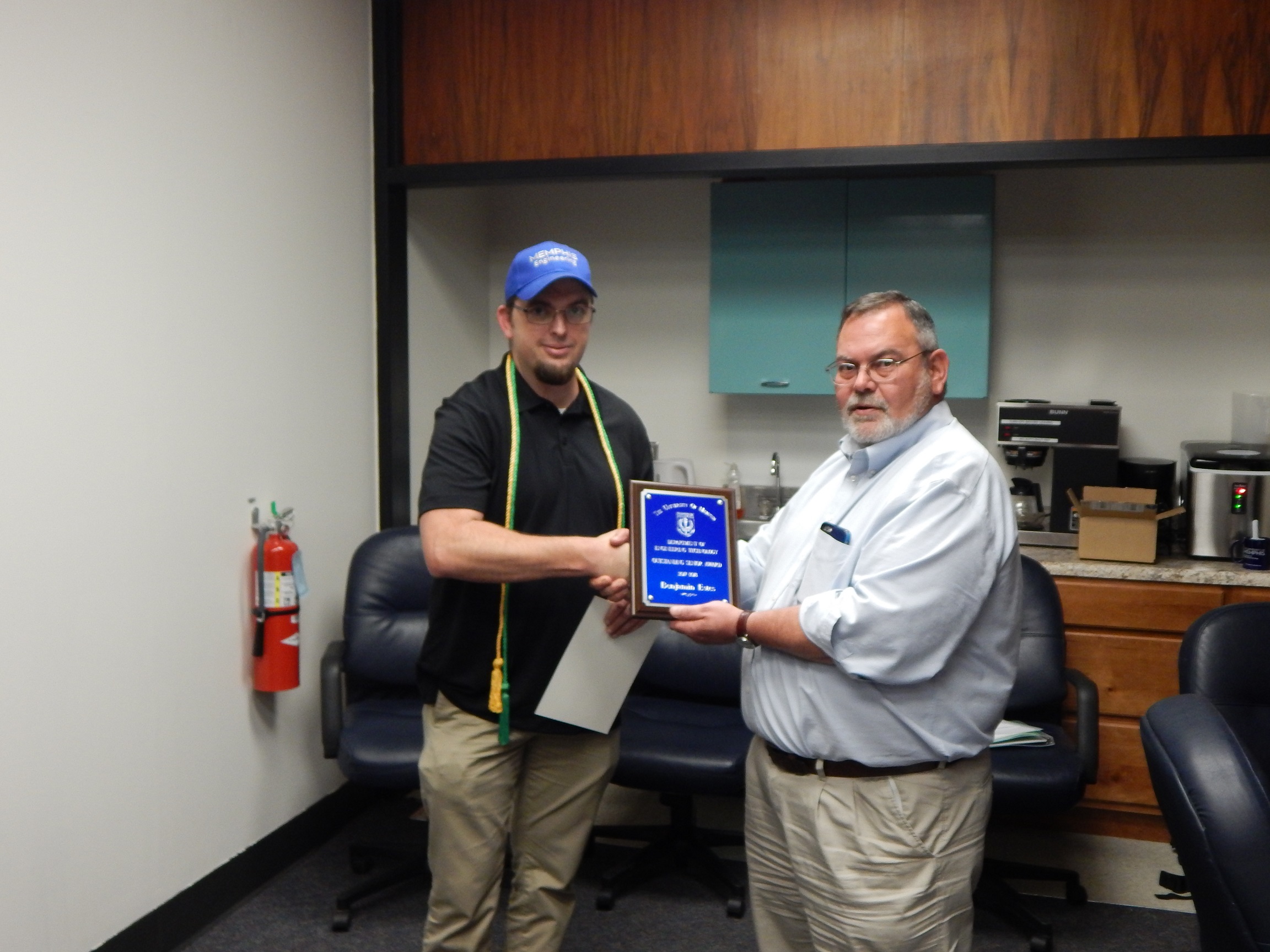 ---
Graduation Deadline
Plan to graduate in December 2018? You need to complete your graduation application by JULY 11, 2018. CLICK HERE to start the process.


---
Tutoring - Spring 2018
Once again, Herff College is offering free tutoring for students. All tutoring takes place in EA304 (open computer lab). For the tutoring schedule click on the box below!


---
Free Microsoft Software!
The University of Memphis has joined Microsoft's "Student Advantage Program". Students, Faculty and Staff can now obtain the Office suite for their personal devices free of charge. This includes all desktops and mobile devices ( Windows, Mac, iOS, Android).

The program includes free access to Microsoft's OneDrive (cloud storage) with a quota of 1 TB.

Please go to http://Memphis.edu/getoffice and logon using your credentials to install the software.

Need something else

The University of Memphis is also participating in Microsoft Imagine. This gives you access to Microsoft Windows Operating Systems (10, Server 2016 and 2012) as well as other programs such as Visual Studio, Project and Visio. Go to Microsoft Imagine HERE and follow the following instructions (thanks to Mick McCarty)

(old instructions - need to test off campus, on campus it goes directly to store)

First goto Microsoft Imagine
Go to "downloads" tab and click "my school webstore"
Type "university of memphis" and click the first pop-up "...-information technology"
Click "on Visit the webstore"
This should give you access to download software (you will have to log in with your UofM Credentials if you are off campus).
Make sure you note the licence key!
---
Senior Project Equipment
Do you know what you want to do for senior projects but don't have the equipment or money to buy it? I have acquired many items over the years that can be used for EETH and CETH senior projects (see link below).

I also have a number of computers that can be used by students for senior projects in ET227a for your use in case you need software not installed on the image in the computer labs, or you need Linux or another OS.


---