Department News
Continued Financial Support for Student
08-11-2020
from: Marketing and Communications

Dear Students:

We recognize the challenges presented by COVID-19 on all fronts, including finances. The University of Memphis is committed to doing all we can to support our students during this time. Below are some actions we are taking immediately:


Grants to reduce the online course fee by 50%.
Waiver of late registration fees and extending late registration period to August 26.
We will not be dropping students for non-payment this evening as scheduled, and will be extending that deadline to Friday, August 14, to allow more time for you to address any outstanding financial aid items and finalize payment plans.
We will be providing a 50% refund of the payment plan fee for those who enter into an installment plan arrangement by close of business on Friday, August 14.
We are continuing to evaluate other ways we can assist our students during these unprecedented times and will communicate other efforts with you shortly. For questions regarding financial aid, please submit an online help request at memphis.edu/financialaid. For questions regarding payment plans, visit memphis.edu/usbs or contact 901.678.2712.
Zoom Security
08-10-2020
As of July 31, the setting to require passwords for Zoom meetings has been toggled on and locked. Making this setting mandatory aligns with Zoom's plans to enforce the rule for all future meetings, and it assures a greater level of security from unwanted visitors. When a new meeting is scheduled, a password will be automatically generated which will be located in the Security field.


Covid-19 Testing Center and Notification Requirements
08-06-2020
From: UofM Marketing and Communications

The University of Memphis is opening a COVID-19 Testing Center for only UofM students, faculty and staff who are exhibiting symptoms beginning August 17. Located at the Central to the Arts Hub, formerly the Visitors Information Center at the corner of Central and Patterson, the Center will be open Monday, Wednesday and Friday from 9 a.m. - 2:30 p.m. Test kits and processing are provided at no charge by the State of Tennessee and funded by Federal COVID-19 relief funding. Testing Center access details are very specific and are provided at memphis.edu/coronavirusupdates/sick/testing.php.

UofM Student Notification Requirements:


Whether tested on campus or elsewhere, if a UofM student tests positive for COVID-19, the student should contact the Dean of Students Office at deanofstudents@memphis.edu. Staff will guide the student through University protocols and provide available resources.
Student Health Services will contact students for next steps to include isolation/quarantine requirements.
Students may contact Student Health Services at studenthealth@memphis.edu, 901.443.1397 or 901.443.6438 with questions or concerns.
UofM Employee Notification Requirements:
Whether tested on campus or elsewhere, if an employee tests positive for COVID-19, the employee should contact Human Resources at hr@memphis.edu, and they will be provided with information on protocols and available resources.
Human Resources will contact employees with next steps to include isolation/quarantine requirements.
Employees may contact Human Resources at hr@memphis.edu or 901.678.3573 with questions or concerns.
Honors Contracts
08-05-2020
Please note that this year Honors Contracts are on-line. please see THIS WEBSITE.

The faculty guide for approval is available HERE.


Save the Date - Herff College Career Fair
08-04-2020
Fall Engineering Career Fair will be held on October 9th. Virtual for the first time ever, times and details coming soon!

More info will be posted HERE


More info on return to class
08-04-2020
From: Office of the Provost

Most Fall 2020 classes at the University of Memphis will be remote or online until further review as President Rudd shared on July 30, 2020. Students do not need to adjust their Fall 2020 schedules to register for remote or online classes.

Fall 2020 classes are to be considered remote or online - unless students are provided additional information from instructors. Small groups for research, performance or labs may be held on campus in this first phase, but these classes will be the exception.

What is the difference between online and remote?

Online – Web (no set meeting times)

This status means that the class is 100% online, and there are no times that students will need to log in (asynchronous). No class times exist in the schedule of classes. These classes are marked with an M50, 410 or R section number (TN eCampus). There are no time conflicts with these classes, and work can be done any time students choose to complete assignments.

Remote – (some set meeting times possible)

All other classes at this time will be considered remote until further notice. These classes will be conducted 100% remotely, but there may be some activities scheduled during the class time in which students will be expected to log in and participate (synchronous). Class times are indicated in the schedule of classes. Students should be available during the class times listed should the instructor want to honor these times in the schedule.

Some classes are marked REM (remote synchronous) and other classes may still indicate conventional, etc. Unless students receive further notice from an instructor, all Fall 2020 classes not marked as Online – Web, will be considered remote and will not be held on-ground at this time.

Additional information will be found in eCourseware shortly for each class.

More information will be forthcoming throughout the Fall 2020 term as new information develops.


---

For Prof Kohn's classes - all classes will be considered REMOTE classes. Unless otherwise stated, virtual classes will be during scheduled class times (with recordings made available for those who cannot attend the lecture live). See my email of 8/4 for your specific class and watch both this and class websites for updates as more information becomes available.


Registration Deadline Extended & Late Fees Waived
08-04-2020
From: Marketing and Communications

As you know, last week the University announced a phased return to campus this fall with most classes being delivered virtually/remotely for the first 30 days. We will adjust our approach going forward based on the latest circumstances in our community relative to the spread of COVID-19 and local, state and national health guidelines.

Given this and the numerous other issues our students are faced with as we continue to grapple with the impacts of COVID-19, the University has made the decision to extend the registration deadline to Wednesday, August 26. We will also waive all late registration fees for Fall 2020. Students will not be assessed the $100 late fee if they need additional time to consult with their academic advisors, finalize their course plans and complete their registrations.

Our academic advisors are actively working to support our students, and we encourage you to reach out to them with any questions you have. Contact your academic advisor.


Construction - Central Ave Parking
08-05-2020
From: Buisness and Finance Email

[Construction has begun on] the new Scheidt Family Music Center. The project is expected to be completed by the first quarter of 2022.

As you may know, additional parking has been provided along Deloach Street near Central Avenue in anticipation of this new facility. Vehicular parking, driving routes and pedestrian paths will be impacted by the construction routing plan, as shown on the logistics schematic below.

Please be aware and exercise caution in the vicinity of this new construction zone.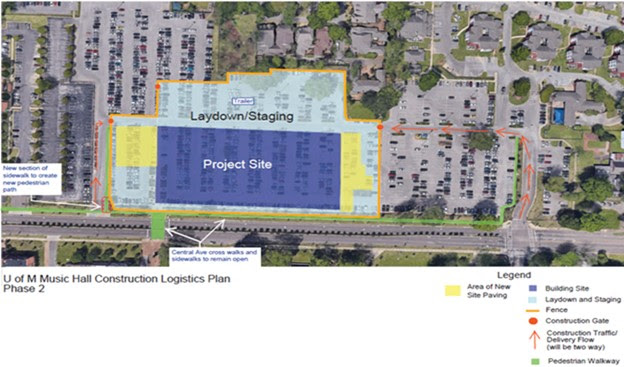 ** New Server **
08-01-2020
Over the summer, I built a new server. Although I have tested it extensively, there has been issues since going live on Aug 1. I am working on fixing the bugs and hope to have them straightened out shortly.


Phased Return to Campus
7-30-2020 (clairification "*" added 8/11)
From President Rudd (July 30, 2020)

As shared in communications since the onset of COVID-19, our decision-making has been driven by empirical evidence, timely data, our identified institutional values and the health and safety of those on our campus at the forefront. The latest available data indicates unacceptable risk in Shelby County and Memphis for an immediate transition to a dense campus environment. Our ability to manage and effectively respond to COVID-19 risks are complicated by the current lack of widely available and reliable access to tests and timely test results. We have also carefully considered the feedback and concerns we have received from faculty, staff, parents and students. Consistent with our recent decision for Campus School and University Middle, we will be implementing a phased return to our campus, with the first phase being predominantly virtual/remote.

The vast majority of schedule offerings are currently listed as hybrid courses. For the first month of the fall semester, curriculum delivery will be virtual/remote. We will reassess in early September and evaluate the possibility for some regular on-ground and hybrid courses to voluntarily return to campus if health data allows for a safe transition. As was the case in the spring semester, and has been the case throughout these summer months, some face-to-face instruction will continue on campus that is simply not possible to conduct virtually. This includes some laboratories, clinical training, arts/music and engineering courses.* All face-to-face instruction will be conducted in small numbers and follow our carefully developed guidelines and protocols outlined in our return to campus plan available on our Coronavirus Updates page. We will also allow students to return to campus housing and reopen various dining options, with significant restrictions in place. Many of our students need to be housed in campus facilities in order to have full access to the essential infrastructure necessary for their education, even in virtual/remote context. We have successfully managed those facilities for four months now and are confident we have the necessary measures in place for students in need to voluntary return to campus housing.

Please remember, our campus has remained open throughout this crisis. We are operating well and safely with a density of approximately 35-40%, including students in our housing facilities, with access to limited dining venues. We will work to stagger and rotate staffing to manage overall campus density within this range during the first phase. We anticipated this as a possible scenario, and we are well prepared.

It is simple, people are what make the University of Memphis great. The current local environment simply does not allow for a safe return in significantly greater density on our campus at this time. You will receive additional details in the next several weeks about this first phase of our return to campus. This is a moment in our history that will be defined by our patience, flexibility and caring for one another. I continue to be impressed by the compassion, kindness and caring of our community. We will emerge from this challenge stronger as a campus, a community and a city.

Signed: M. David Rudd, Ph.D., ABPP
President

* - these are special cases and are approved by the Dean and Provost - Check with instructor if Lab will be meeting (but very few got approved)


Center for Information Assurance Grant Announcement & Opportunities
6-26-2020
The Center for Information Assurance is proud to announce a joint effort of Engineering Technology and Computer Science has been awarded a $318,000 grant from the Department of Defense to build a team consisting of students capable of effectively conducting research studies in the area of cybersecurity, pairing a variety of skills with organization and leadership to enhance research outcomes in the ROTC program.

The goal of this grant is to develop a technically sound ROTC program through the introduction of cybersecurity in the existing curriculum. The project will design and develop hands-on exercises based on the latest threats and social engineering attacks and introduce those in the existing ROTC curriculum, enhance the capabilities of students to detect and predict evolving threats whereby they can deploy the latest defense strategies and countermeasures in their workplace, and provide a support network in order to retain diverse and minority students within the program through advising, mentoring, networking, internships and workforce connections, tutoring, soft skills building, collegiality, etc.

The Center for Information Assurance is currently seeking:
Graduate Research Assistants: 2 Graduate Students will provide assistance to the research aspects of the project and will be supervised by PIs. They will be selected having knowledge in cybersecurity principles and practices.
Student Workers: 10 undergraduates requested at $18/hour for Summer, Fall and Spring semesters. Undergraduate student will work with GA in developing the research as described in the proposal and will be supervised by the PI/Co-PI.
To submit your resume or for more information on this effort, contact Dr. James McGinnis at jmcgnnis@memphis.edu.
ITS Security – Password Guidelines Update
6-26-2020
From Robert Jackson (Chief Information Officer)

University password expiration guidelines for Universal User ID (UUID) accounts are changing. Effective July 1, 2020, UUID password expiration is no longer required for individuals who utilize multi-factor authentication (Duo). Additional information related to password security and guidelines is located at memphis.edu/its/security/password.php.

Students are encouraged to enroll in multi-factor authentication to obtain additional security protections and take advantage of this change. Information about enrolling in multi-factor authentication is provided on the Duo information page located at memphis.edu/its/security/duo.php.

To assist with a smooth transition toward the fall semester, all UUID password expirations are temporarily paused. UUID password expirations will resume on Sept. 1, 2020 for any individuals who are not utilizing Duo multi-factor authentication.

For assistance, please contact the Service Desk by calling 901.678.8888, emailing umtech@memphis.edu, or visiting umhelpdesk.memphis.edu.


Update on the STEM Research and Classroom Building
6-19-2020
From: Dean Sweigard

The 111th Tennessee General Assembly adjourned around 3 a.m. this morning and adopted a $39.4 billion budget for fiscal year 2021 which includes $32.6 million for our STEM Research and Classroom Building (SRCB)! It's an incredible time for the Herff College of Engineering and I look forward to sharing more details as the new building process moves forward.


Tau Alpha Pi
6-2-2020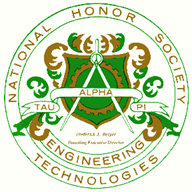 Although we could not hold our normal Induction Ceremony due to the Covid-19 Pandemic, we are proud to announce this year's Tau Alpha Pi Engineering Technology Honor Society's Inductees:

Lawrence Smith, Allen "Brad" Bross, Micah Zywicki, Cecil DeVilbiss, Tylan Barr, Peyton Roberts, Phuc Nguyen, Hunter Underwood, Courtney Moore, Michell McCaskill and Mattew Hale (GR)

These students represent the upper 10% of all Engineering Technology Students.

Please join us in congratulating our latest Honorees.