Tennessee Alpha Chapter
University of Memphis

Purpose
The purpose of the chapter of the Tau Alpha Pi National Honor Society shall be to provide deserved recognition for outstanding achievement by engineering technology students, to further encourage the high standards of scholastic endeavor, and to establish an environment for fellowship among the many excellent engineering technology students of the University of Memphis.
About Us
Tau Alpha Pi
is the national honor society for engineering technology. Founded in 1953 and is open to associate, baccalaureate and graduate degree candidates.
The Tennessee Alpha Chapter at the University of Memphis was restarted in 2016 by Prof Daniel Kohn and Prof Tom Banning after a number of years of being inactive as a way to recognize the top students in the Engineering Technology Program.
We are a Registered Student Organization and are govered by our
Constitution and By-laws
.
Qualifications for Membership
Students must be enrolled as a student majoring in Engineering Technology at the University of Memphis with the following:
Credits Completed
Minimum GPA
Undergraduate Student
45
3.6
75
3.5
100
3.4
Graduate Student
15
3.6
Faculty members can also be invited to join by a 2/3 majority vote of the active student members
---
Inductees
2018-19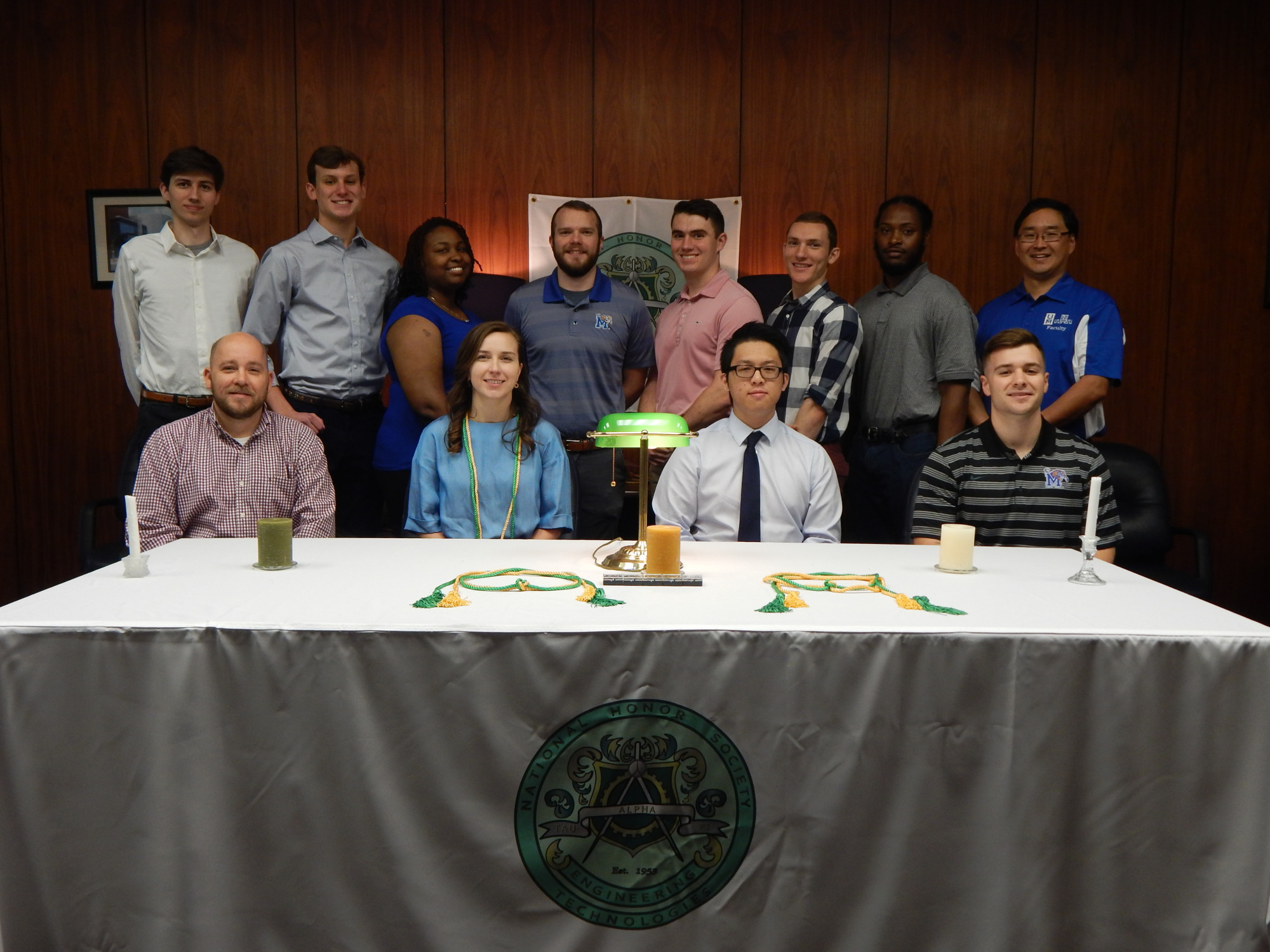 Back row: Lucas Rivers, Austin Gatlin, Ashely Woodall, Micah Zywicki, Austin Stone, Zach Artz, Dwight Newsome, Dr. Kevin Berisso

Front row: Brian McNabb, Amber Libby, Wen Xue, Austin Tuohy

(not shown: Nicholas Chaney, Juan Torres Gomez, Uriel Rodriguez, Christopher Gray and Christopher Harrison)


---
Inductees
2017-18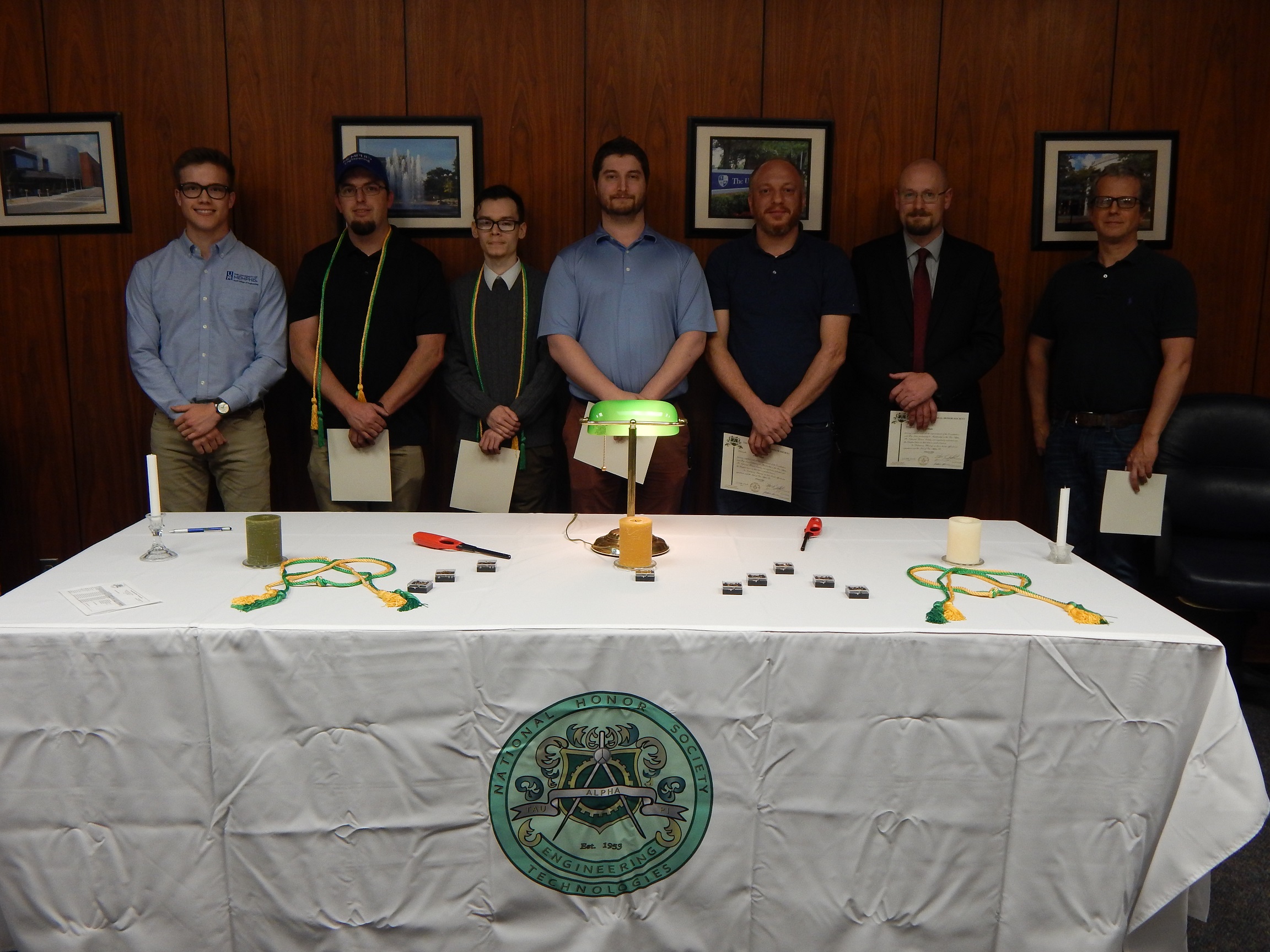 Mick McCarthy, Benjamin Estes, Tony Le, Forrest Russll, Ismaiel Kayali, Joe Williams, Robert Hewitt (Faculty)

(not shown: Benjamin Lawrence, Austin Galloway, Hunter Sarten, Terence Ryan, Hung Dinh, Zachary Hall, Cedric Daniels, Clayton Patton)


---
Inductees
2016-17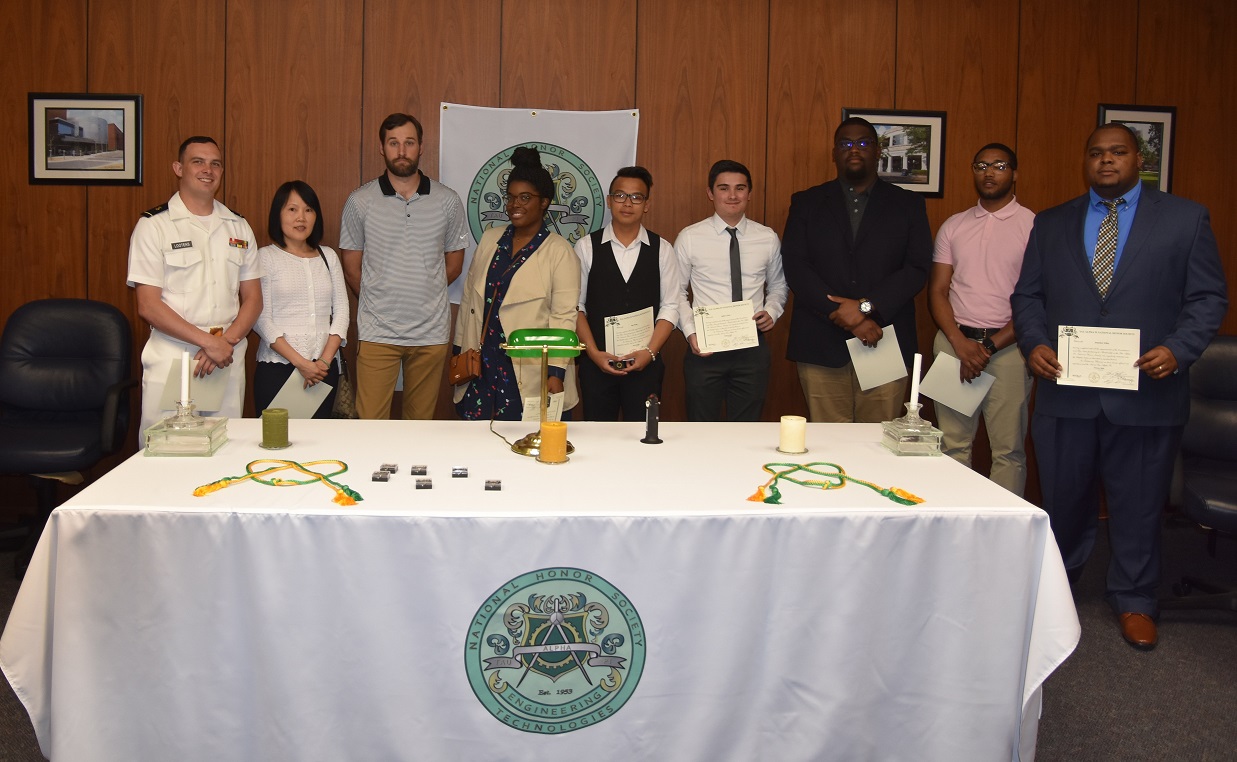 Sam Lootens, Lam-Hong Tran, Tristan Dixon, Ariel Fant, Bao Duong,
Robert Litten, Kyler Mitchell, Kaev'En Stamper, Jonathan White

(not shown: Brian Burrage, Connor Stroope, John Martin, Terrica Parker, Tyler Dunaway, Chris Barfield)


---
2015-16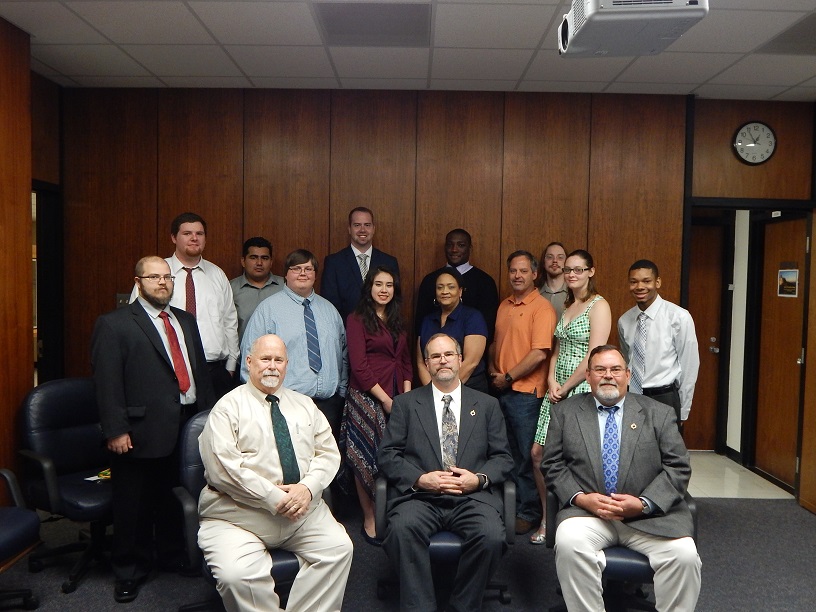 Shawn Westcott, Patrick Rhodes, Ajejandro Duarte, Matthew Kossan, Jackson Greer, Kimberle Solano, Tarolyn Moman,
Jordan Greene, Curtis Sines, Nathaniel Hall, Marlene Meredith, and Antwan Gordon.

(not shown: John Harrison, Jeffrey Harrison, Brennan Toldi)

Faculty: Professors Tom Banning, Daniel Kohn, and Scott Southall.